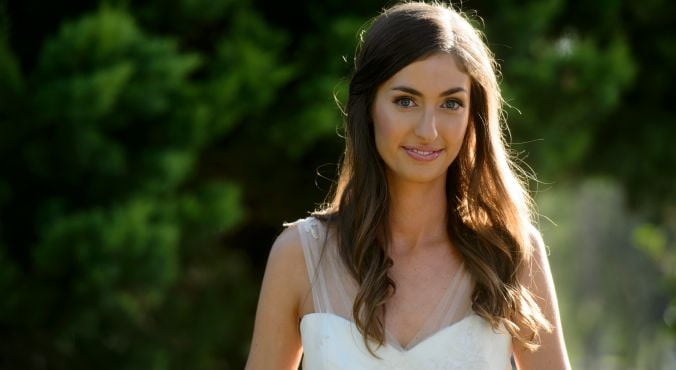 Images: via wedding photographer, Ronny, of Creek Street Photography, [email protected].
Weddings are always a source of excitement and inspiration for The Glow team – especially when they involve one of our own.
Editor Edwina Carr Barraclough recently got married to her gorgeous partner and decided that Kate Middleton's understated hair, and natural bronzey makeup, was her wedding beauty spirit animal. Here's how her makeup artist, Rose Mossman of My Makeup Addiction, achieved her look.
RELATED: I did my own makeup on my wedding day, and I survived
Rose Mossman, the hair and makeup artist.
What was the process of getting Edwina's hair ready?
"Eddie requested a "Kate Middleton-style 'do, so I used a range of Delorenzo hair styling products (Delorenzo The Ends which protects the ends of the hair and Delorenzo Hair Styling Spray to help create volume).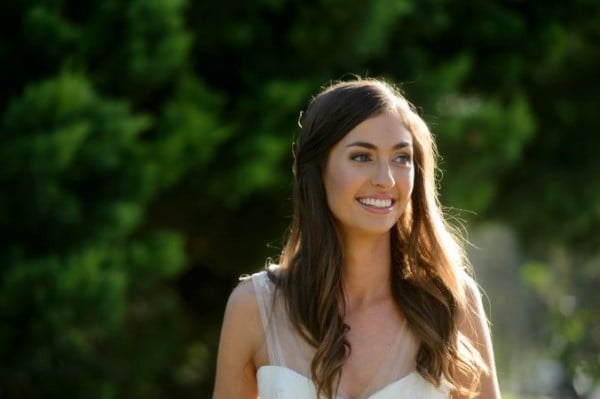 "I sectioned off the hair when blow-drying create volume. After blow-drying the hair on the crown of the head, I teased the hair at the roots to create volume. I created the gorgeous soft-waves with a medium size hair curler and brushed out each section. I finished with a thin layer of hairstyle to ensure the hair didn't get helmet look."
RELATED: The 5 biggest hair complaints brides have before their wedding day
How did you achieve the makeup look?
"The makeup look that was created for Eddie, was a flawless foundation with a natural finish, a soft bronze/brown eyeshadow with a darker brown eyeshadow blended on the outer corner to enhance and make her eyes pop. I used a thin black eyeliner on the top eyelid and individual double eyelashes were applied to the top lash line to enhance and darken the eyes."