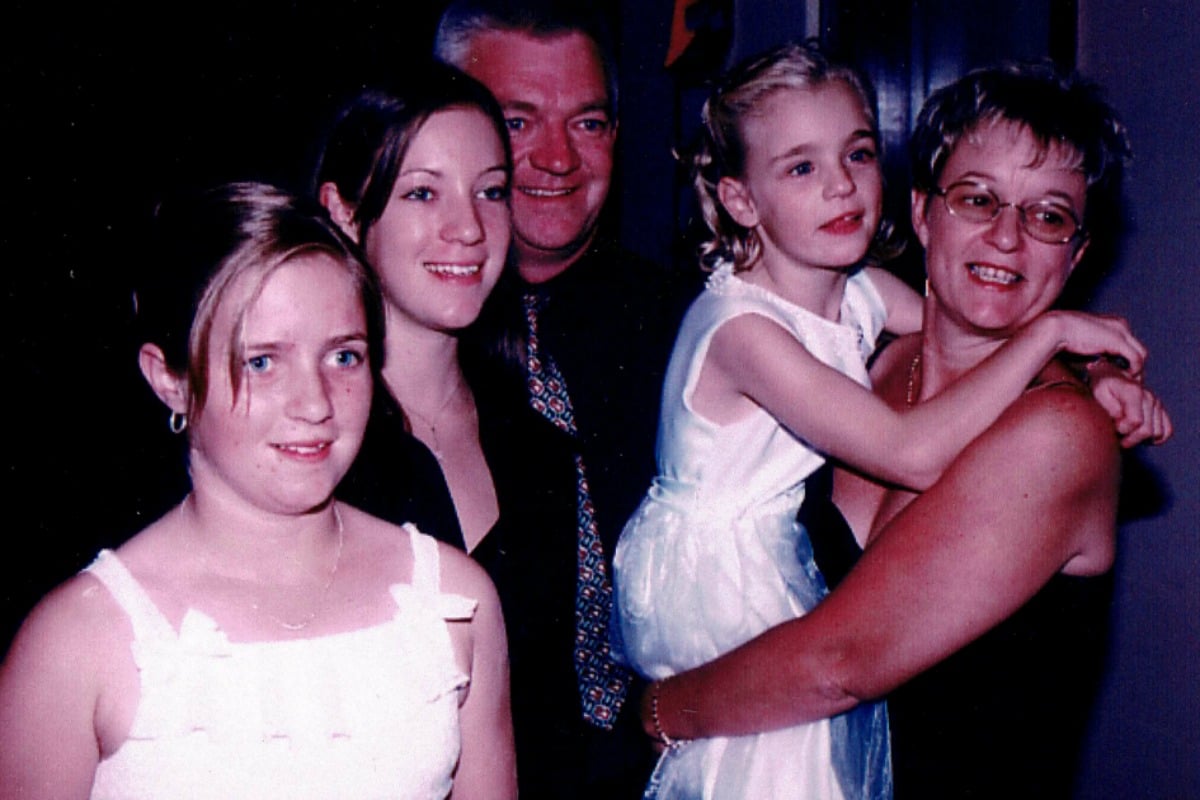 This article contains references to the death of children and may be triggering for some readers.
When my father speaks about the accident, he opens with the line: 'When I killed my daughters . . .'
Lately, I have been trying to correct him.
I give him books to read, make him come running with me, secure us back-to-back appointments with a psychologist. I do not know if it's working.
I remember clearly what happened that night, the hour before the police arrived: my mother lets herself in through the front door, balancing keys in one hand, Bellissimo's garlic pizza and a plastic container of fettuccine carbonara in the other.
'It's ready,' she calls to me, her small mouth turned up into a smile.
I stack my study notes on top of my books and push them to one side, knowing I'll need them again soon: it is my final year of high school. Along with thousands of students around Australia, I am about to sit a series of trial exams that will contribute to my final grade for high school, which will in turn determine what university course I am accepted into. I am overeager and studious, and the first of those trial exams is scheduled for the next day.
After dinner, Mum moves into the lounge room. I don't know what she was watching that night, but at the time her favourite TV show was Home and Away, whose small-town characters were hit by cancer or murder or drug use each week and who took long walks by the ocean to figure out solutions together.
I return to the dining room to continue rote-learning quotes from The Tempest for the exam essay the following morning. I have little interest in the Shakespeare play, but putting the study notes away at 7 pm isn't how you get accepted into the University of Sydney's Bachelor of Psychology program.
Dad and my two sisters are away skiing for the weekend in the Snowy Mountains, five hours south of our home in western Sydney. It is an annual routine. Each winter my father takes us girls skiing while my mother stays home, away from the cold. This is the first year I've not gone. Carlie and Lisa are fourteen and nine, and have both been skiing since they were eight.