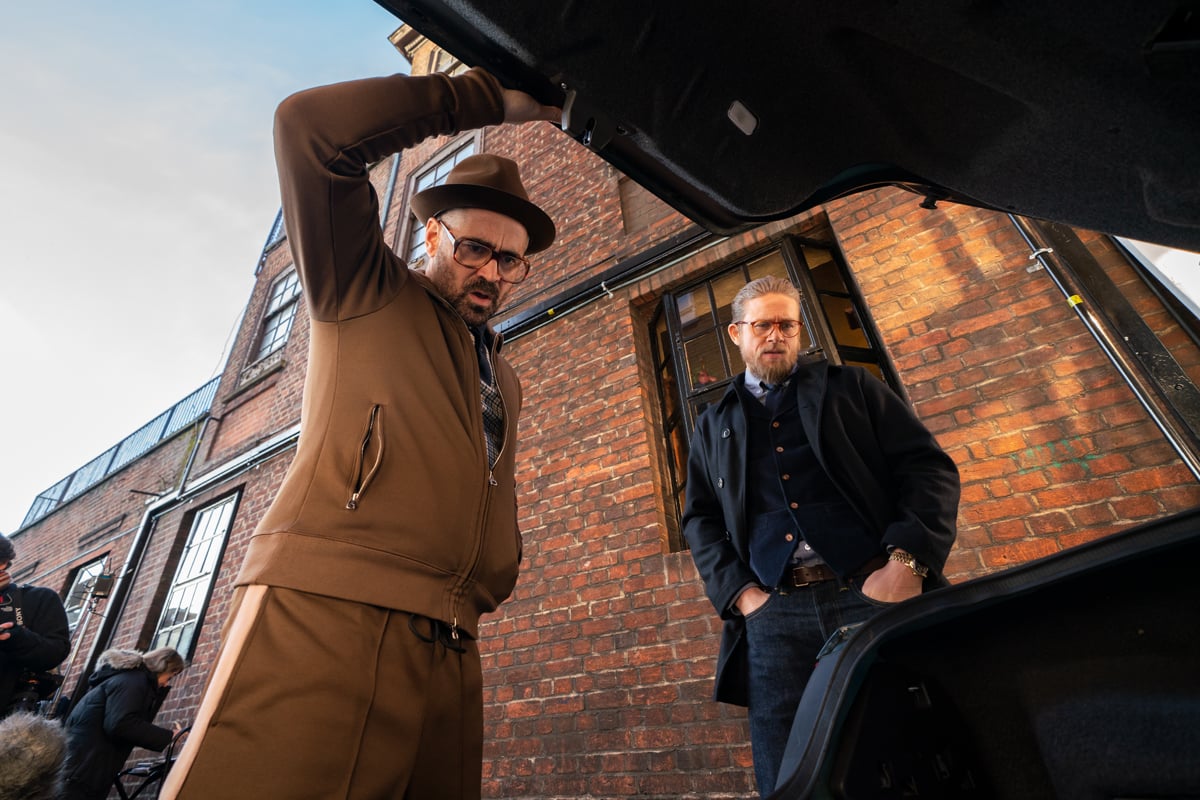 It's not that I don't like Guy Ritchie and his wise-cracking, fast-talking gangster shtick. I loved Snatch, I'm still quoting it 20 years later.
It's just that I was a bit reluctant to see a movie called The Gentlemen.
The marketing for the release has been well and truly geared towards the guys – I know, shocker – but it also just looks like a film best enjoyed with a whisky and, you know, the male gaze.
On our Entertainment podcast The Spill, we explain why Brad Pitt wore a name-tag to an Oscars luncheon. Post continues below.
And I'm not saying women don't drink whisky – I have a delicious single malt on my drinks trolley at home. But we all know when a movie is ~for the ladies~ it's usually cosmos and high heels, and it's hard to undo 30 years of blatant gender programming.
I saw a trailer with Matthew McConaughey and that hot guy from Sons of Anarchy in well-cut tweed suits with really good facial hair, I made my assumptions and put it in the Saturday night maybe-if-there's-a-heatwave pile.
So when temperatures reached 32 degrees on Saturday night, it's no surprise my partner was more excited about seeing the latest Guy Ritchie flick than a Korean horror movie with subtitles. Guess I'll have to wait until Parasite hits Netflix.
He bought the tickets (a trade-off) and we took our seats.
And then we watched it.
And I have not stopped talking about it since.
From the moment it starts, with the flick of a light switch in a dark room, The Gentlemen grips you.
The first voice you hear is Hugh Grant's, who I last saw in Paddington 2 and frankly, I'm shocked at this career transformation.
If you're expecting him to dither his way through with the usual tentative Hugh Grant chatter, you're in for a treat. The guy flips the switch on his own MO as a seedy private detective with tabloid connections who's stumbled upon the scoop of a lifetime.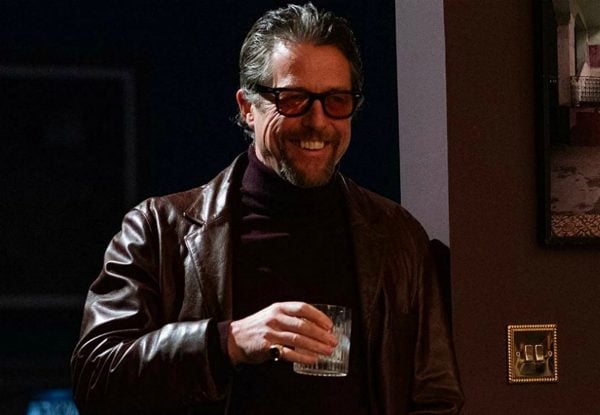 He's the big surprise of the film - the rest fits comfortably into Richie's wheelhouse: two hours of drugs, blackmail, guns and gangsters. And if that all sounds yawn-inducing to you then SAME, but stay with me.