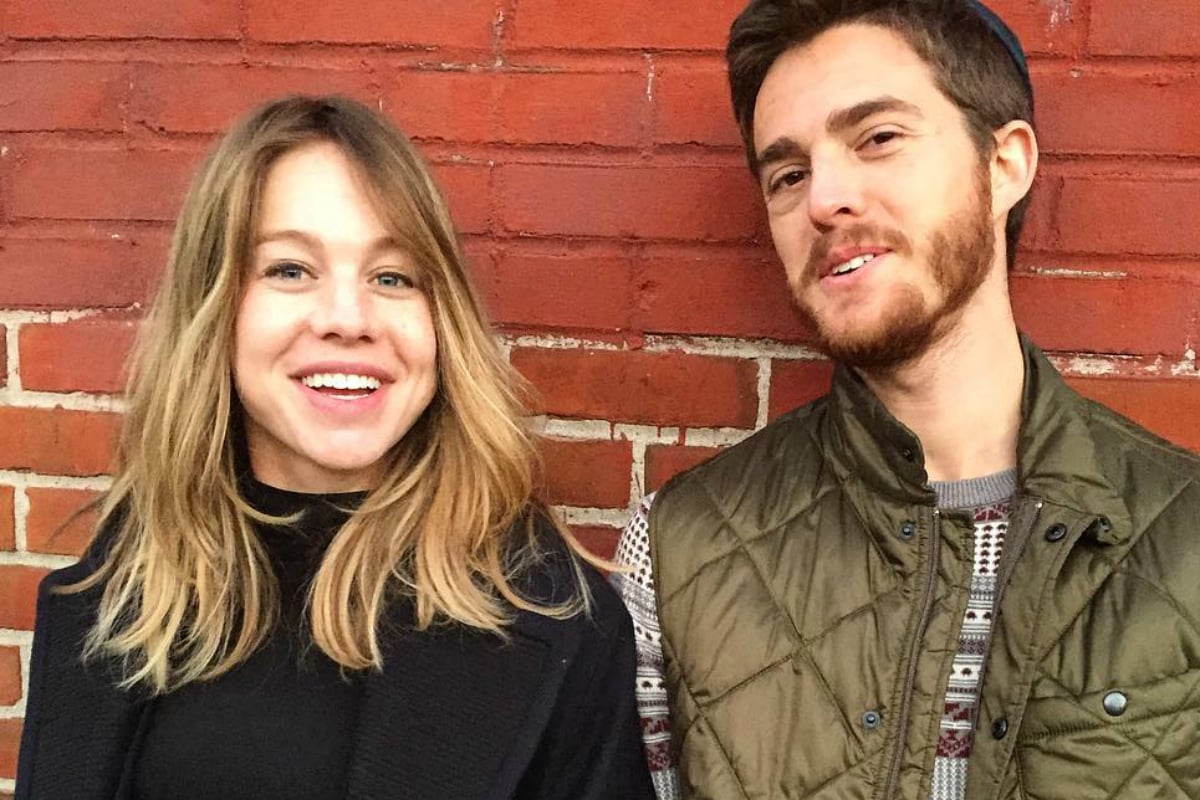 Australian-born Simi Polonsky Hoffman lives in Brooklyn — a diverse, culture-rich, buzzing borough of New York City — where she and her sister have established their modest-fashion label, The Frock NYC.
A little over a month ago, before COVID-19 lockdown emptied the city's streets, she was among thousands of locals celebrating the Jewish holiday of Purim; people were visiting houses, delivering presents, gathering in their neighbourhoods.
Within the next three days, some started falling ill.
Brooklyn is one of the epicentres of New York's crippling COVID-19 outbreak, which has so far infected more than 106,000 people and claimed more than 7,300 lives. Among those diagnosed were Simi, her husband Yaniv, her sister and her brother-in-law.
Mercifully, Simi's was a mild version of the illness.
"I was like, 'Why can't I taste anything? This is so weird.'" Simi told Mamamia's No Filter podcast. "I didn't really know what was going on. I was feeling a bit of nausea, dizziness, and I was like, 'This is manageable. I can manage this.' But then my sister called…'"
Listen: Simi returns to No Filter to talk about COVID-19, grief and new love.

Simi's brother-in-law suffered far more severe symptoms. He had a fever of 39.4C that lasted two weeks. Medics had to visit his home every two days to administer IV fluids and check his oxygen. As they did with thousands of others.
"You usually hear sirens in New York," Simi said. "But those two weeks, you could hear sirens every 10 minutes. It was very scary. It was really scary. And my sister was dealing with all those things. I kept trying to tell her [her husband is] going to be fine. And she's like, 'Simi, what if he's not?'"
Sirens. A virus. People she loves falling ill. Triggering doesn't seem like a strong enough word, given what Simi had been through less than three years ago.
'This is called the circle of life.'
Simi lost her first husband, Shua, on November 9, 2017, when a rare virus attacked his heart. She was four months pregnant at the time and raising their two young children.