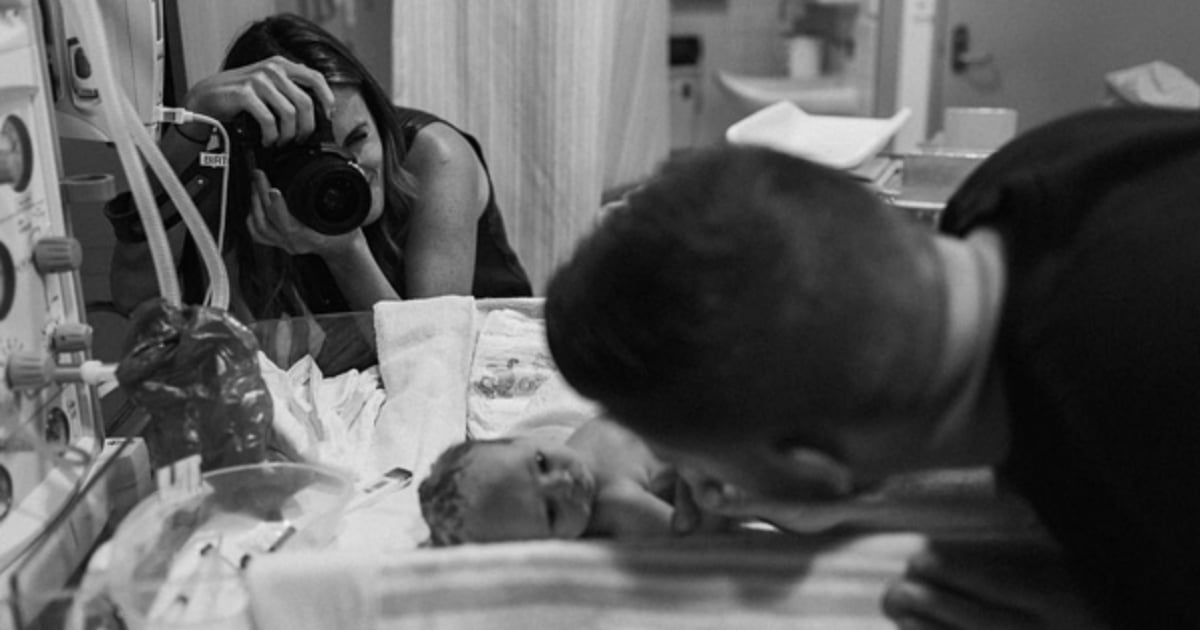 The First Hello Project is a collaboration of Sydney birth photographers, Bel Pangburn and River Bennett.
Styling themselves as, "The first breath. The first touch. The first cry. The first hello," – Bel and Riv document birth stories.
They have one of the most beautiful Instagram accounts we've seen, where they share a selection of photos from their shoots.
Bel and Riv open up a window into the world of labour and birth, depicting these moments poignantly but with great honesty. They don't romanticise birth; rather they show what is often a private moment that we rarely see with a realistic beauty.
What's the project? Who is behind it?
Riv: The friendship between Bel and I has developed over a shared love of the arts, and in particular, all things photography.
Bel is a freelance photographer and runs her own business called Trigger Happy Images. I am a freelance photographer and writer with my own website called The Wolf Pack Mrs – a site for mamas with messy hair and thirsty hearts.
The First Hello Project grew out of a crazy conversation Bel and I had one day. We had been sharing some fun stories over our bucket list moments that we as photographers had the opportunity to be a part of.
I told Bel how I would love to shoot a birth one day and she told me she had captured her friend and sister's births and how insane it was. It wasn't long after our conversation that I was approached by a couple to capture their birth journey. Of course I said yes! And immediately after I left the hospital delivery room on that occasion I rang Bel on a high. We kept saying how incredible it was to document that birth moment for a couple. We loved how it released the husband to be present for his wife during the birth process, and not have to be caught up in taking photos himself. We talked about how incredible it was to capture that once-in-a-lifetime opportunity when a parent meets their child for the first time.
So one night over a glass of wine, on my couch, we started talking about the possibility of starting a business in birth photography. We took a few days to find a name and finally it dropped "The First Hello Project – The first breath. The first touch. The first cry. The first hello."