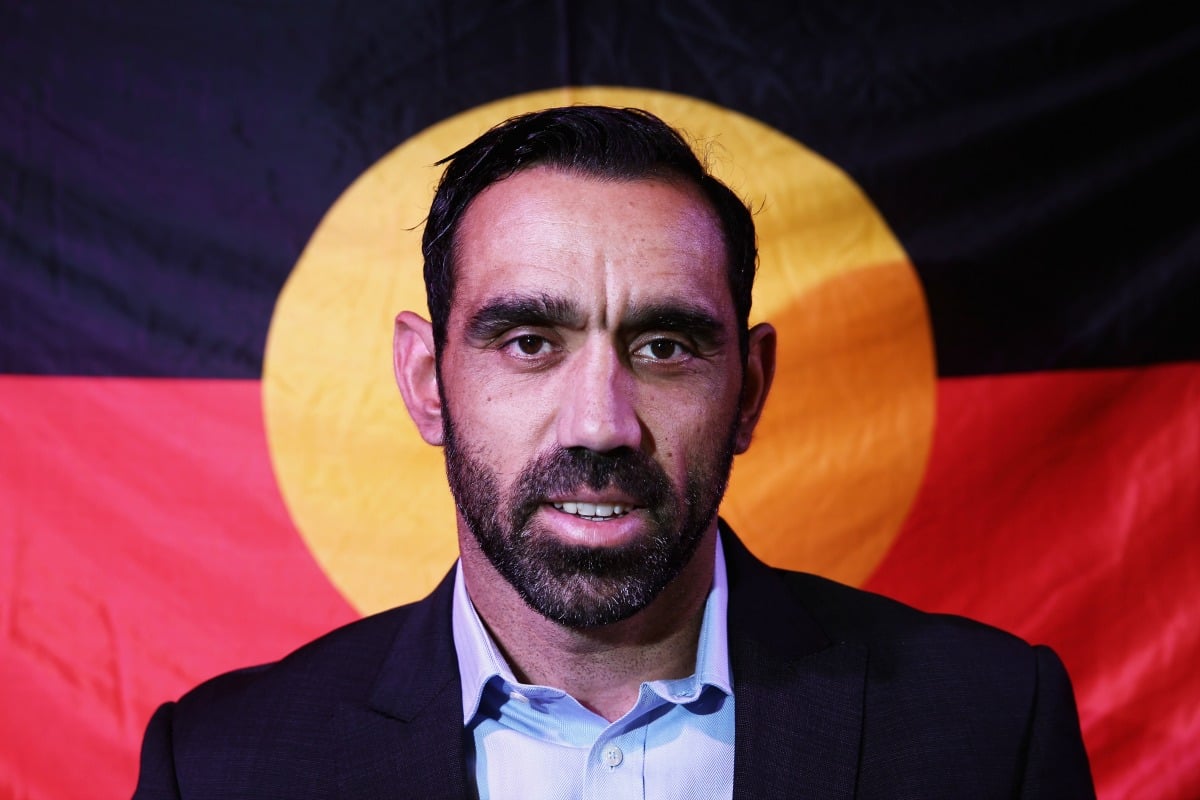 Racism is something Adam Goodes has grown up with.
"It happened in junior ranks, it happened in high school, it happened when you went to the shop to get some milk," he said in a 2012 interview replayed in The Final Quarter, a documentary on Goodes' final years in AFL.
But it was one word yelled at him from the sideline of the 2013 Indigenous round, and Goodes' impassioned reaction that saw the AFL superstar face unrelenting racism for the next three seasons of his career, forcing him into early retirement.
Here's the trailer for The Final Quarter, which is available to watch on Stan. Post continues below.
"I am pretty gutted to be honest. The win sort of means nothing… to come to the boundary line and hear a 13-year-old girl call me an ape. It was shattering. Racism had a face last night and it was a 13-year-old girl.
"But it's not her fault. She's still so innocent, I don't put any blame on her, unfortunately it's what she hears. It's the environment she's grown up in," Goodes told a post-match interview the next day.
"I felt like I was in high school again, being bullied. I didn't stand up for myself in high school, but I decided to stand up last night and I will continue to stand up," he said.
The documentary, which goes for 72 minutes, is available on TenPlay and follows a timeline narrative format walking Australia through the embarrassing three years that led to Goodes leaving the game.
While a lot of Australia condemned the behaviour at the time, there were many high profile media personalities that didn't, and Goodes' actions and reactions became fodder for every talk show host, every newspaper and every opinion column in the country.