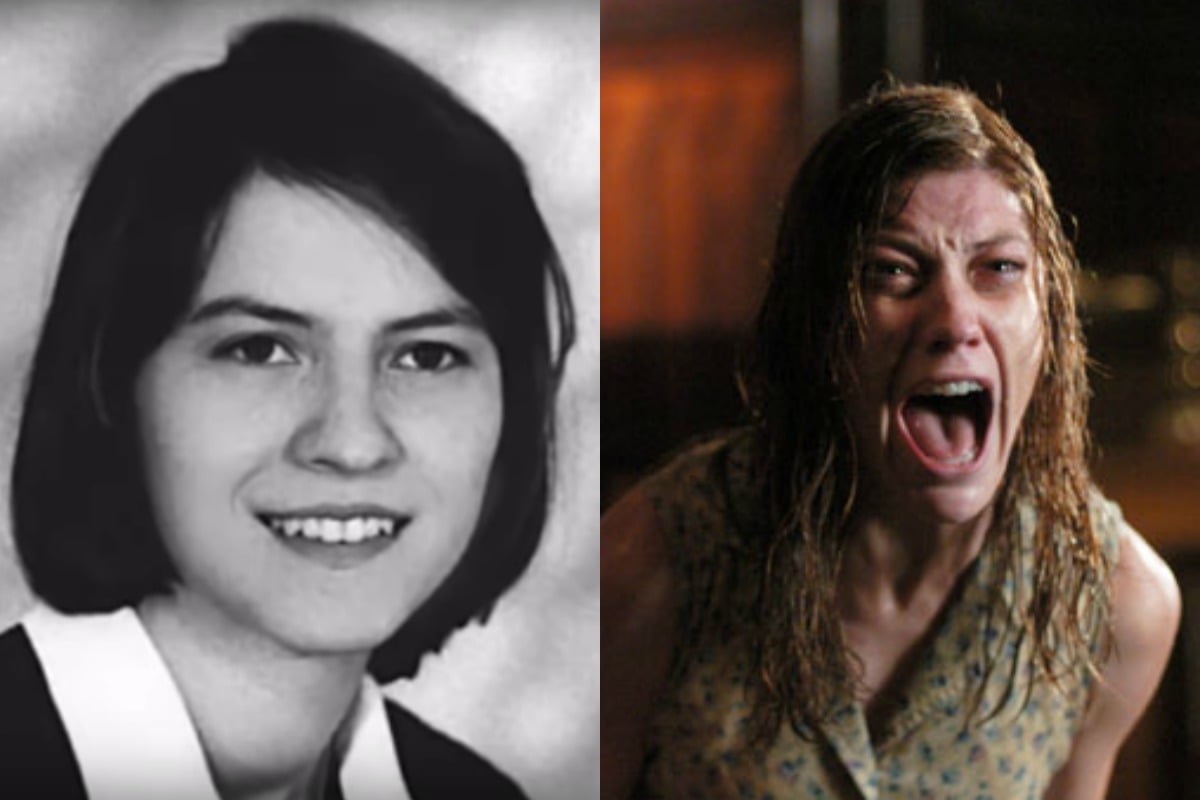 If you're in self-isolation right now and you're looking for some (albeit slightly disturbing) escapism, please know that The Exorcism of Emily Rose, a very solid 2005 horror movie, has just dropped on Netflix. 
The tale of Anneliese Michel, played by Jennifer Carpenter, a German woman who becomes 'possessed' and endures multiple exorcisms before her ultimate death in 1976, might seem completely fantastical – but actually, the movie is based on a tragic true story.
The real Anneliese Michel grew up in a devoutly Catholic family in Bavaria, West Germany, with her three sisters, and parents Josef and Anna. The Church was a significant part of their lives, and they attended Mass twice a week.
Watch: Our Top 5 True Crime Documentaries. Post continues below.
The first signs of trouble with Anneliese appeared when she was 16. She blacked out at school and began walking in a trance, but later had no recollection of the episode. A year later, a similar incident happened. After seeing a neurologist, she was diagnosed with temporal lobe epilepsy, a disorder that causes seizures, loss of memory, and visual and auditory hallucinations.
Upon receiving treatment for her condition, Anneliese enrolled in the University of Würzburg in 1973. However, it soon became apparent that her medication was not enough, because she began to tell people that she was possessed by a demon.
Anneliese reported that she saw the face of the devil constantly, and heard demons telling her she was "damned" and would "rot in hell". She thus concluded that she needed help from the Church.
At that time, she was advised she needed medical assistance, but it was almost too late; Anneliese's schizophrenia had enveloped her. She would tear her clothes from her body, squat 400 times daily, bark like a dog, eat insects, and drink her own urine.