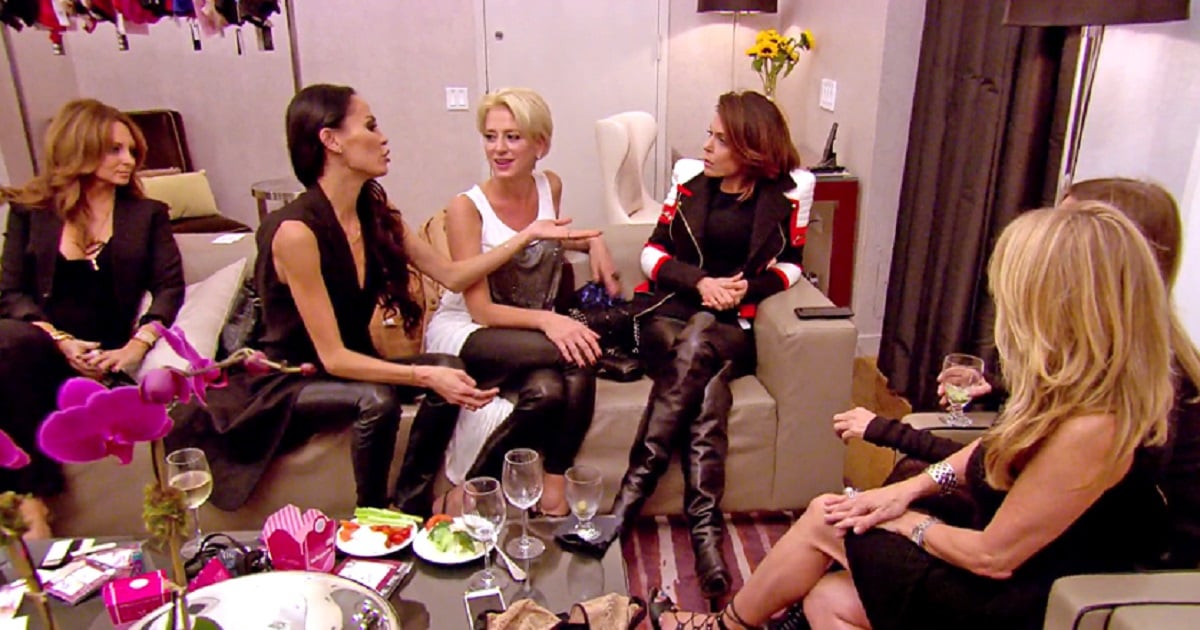 Image you are a beautiful, rich, pampered, bored wife living in the incredibly rich and privileged area of the Hamptons in the US. Just say you spend most of your time grooming and lunching and traveling and improving yourself — usually always in the company of women.
And for anyone who wants to claim stereotyping, I point you to view any of the Real Housewives series (NYC, BH and NJ being my personal favourites) for evidence that this is exactly the case.
Then, imagine you hire a personal trainer who is a super-fit female who meets you once, twice, three times a week and takes you through your paces. She has a body to die for and is incredibly personable. She may or may not be gay. Regardless, your time spent together sweating it out leads to emotional intimacy.
You start to look forward to your sessions.
Then, one thing leads to another and before you know it, your sweaty exercise sessions turns into a completely different type of sweaty session in the form of hot, lesbian sex according to the New York Post. THAT is what it means to be a "pussy whisperer", the "whisperer" being the personal trainer and the "pussy" being the client.
There's a science when it comes to cheating. Article continues after this video.
Some of these women are not homosexual, rather they are expressing their "female flexuality" which, according to a research by the Glamour magazine, affects almost half of the female population who have either had a sexual encounter with another woman or has been attracted to another women.
Also, research from the Department of Psychology at the University of Essex recently found that 82 per cent women are aroused by both sexes and, with the beautiful, idyllic Hamptons as a backdrop, it's bound to lead to some fun on the side.
Some of these liaisons have been going on for years and have become full-blown affairs.
The source of this glimpse in the sex lives of the rich wives of the Hamptons is author Wednesday Martin who wrote the brilliantly witty book Primates of Park Avenue, which perfectly explained with anthropological detail the species that is the New York mum, wife and woman.