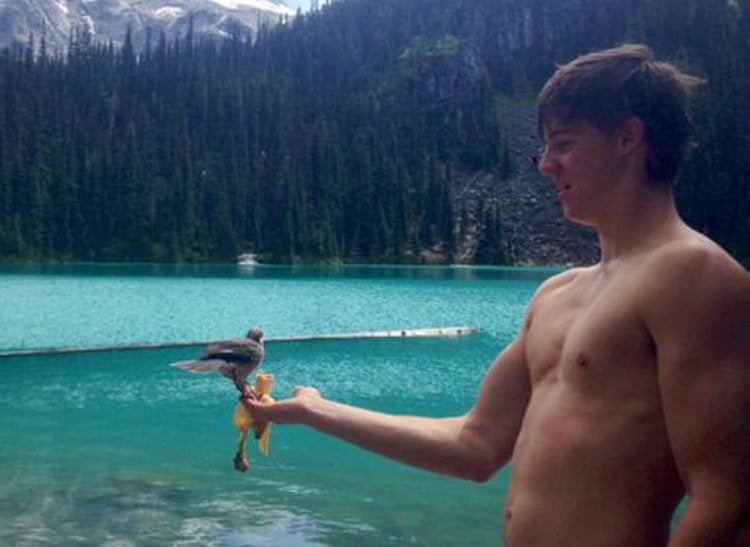 Martin Janson, a 19-year-old from the Hawkesbury, died in September last year after a suspected overdose on cocaine and sleeping tablets.
However, Martin wasn't at a local party or at a club in the city, he was in his own bed in Canada; over 14 thousand kilometres away from his loving parents.
When the police knocked on the Janson's door on September 3, Mr and Mrs Janson were "in total disbelief and total denial."
"Martin was the absolute treasure of our lives, and we still cannot comprehend how someone as wonderful as he was felt the need to take drugs," Mrs Janson said.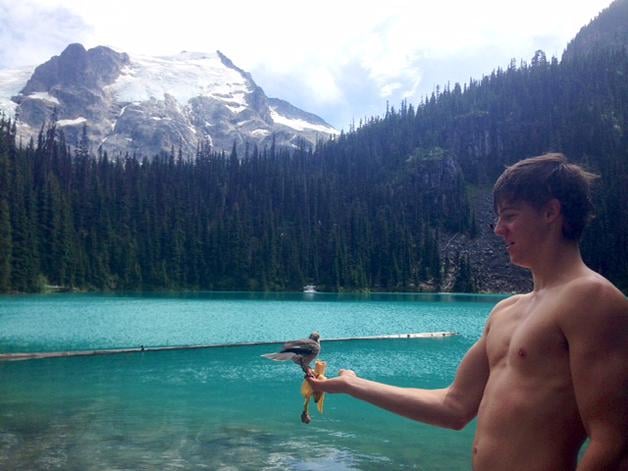 I was nervous about interviewing Jennifer and Cees Janson about their son, Martin. I'm usually nervous before every interview, worried I'm going to miss an important quote or ask a stupid question, but this was different. This was the first time I was interviewing someone about something so real, so raw.
Jennifer greeted me at the door with a warm smile, something I didn't expect. I didn't know what I was expecting really; would she think I was intruding on her personal life? Did I have the right to do this?
It wasn't long before I came to learn that Jennifer and her husband Cees were more than willing to talk to me in depth about the realities of their youngest son's death; the realities faced by thousands of parents each year.
In an email exchange before our interview, Jennifer and Cees immediately made clear why they were willing to speak publicly about their son's death.
"When we first decided to go public about Martin's cause of death it wasn't to put him in a bad light. It was to raise the alarm to other parents, Martin's friends and anyone willing to listen," they wrote.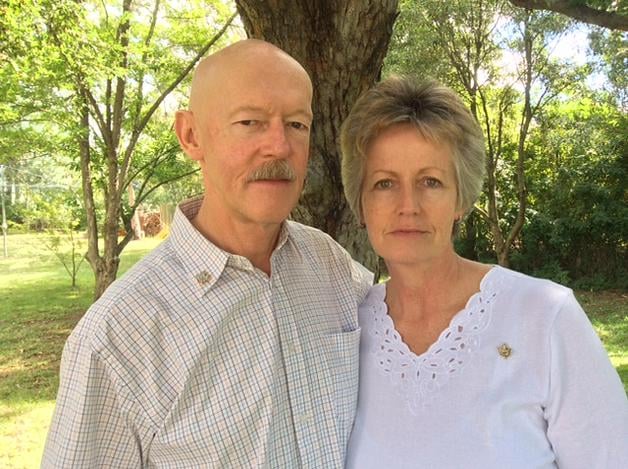 When I sat down across from Jennifer at her kitchen table, I couldn't help but wonder what she was thinking. This was a place where she once sat and spoke to her son about his day; now she's talking of her son about his death.
It was a twisted turn of events.
She first spoke of the couple's total disbelief at the fact that their youngest son experimented with drugs.
Read more: She lost her husband to drugs at 32. Now she's continuing his legacy through her work.
"You would never expect someone as vibrant, and as happy, and as outgoing as him would need to take something extra to be – I don't know. Whatever it is that they wanted to be when they take these drugs," she said.
Like anyone who loses someone close to them, she questioned whether she and her husband were partly to blame for Martin's decisions.
"We've always encouraged Martin to be independent, to try new things and speaking to some people it's like, you know, maybe that's our fault as well. Because we always encouraged him to try new things, do things."
Of course, it was never their fault.
According to the NSW Bureau of Crime Statistics, or BOSCAR, possession and/or use of cocaine has increased by 31.2 per cent since 2012.
A shocking statistic, but a realistic reflection of how young Australians are choosing to live.
"I don't even think it's peer pressure now; it's a normal thing. It's like having a glass of water; it's like having a cup of tea or coffee."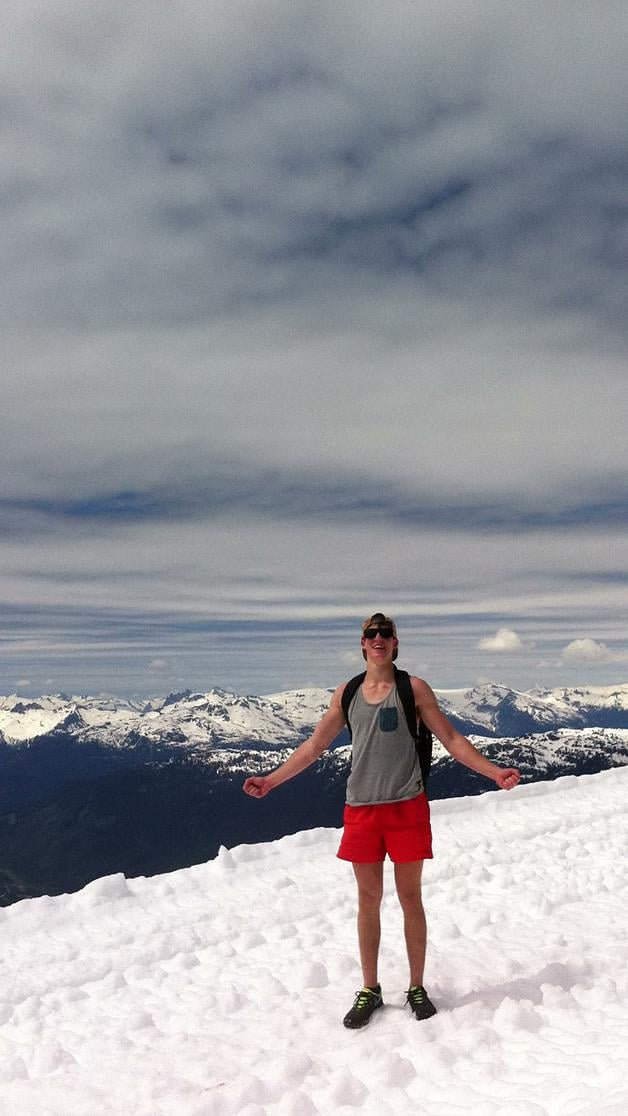 She's not wrong. As a teenager, if you go to a party, a festival or a club you'll be pretty lucky not to come into contact with drugs in various forms.
Jennifer is at a loss as to why so many young people do it, but she thinks it has something to do with our generation's obsession with being happy 24/7.
"I don't know whether that's part of the culture in society now – everything has to be happy, and everything has to be, 'Oh I'm all cool,' and no one's accepting that life isn't always happy. Happy is a time when things are really good; most of the rest of your life is actually mostly boring and monotonous."
She's right. We spend most of our time and energy uploading unrealistic pictures to Instagram and scrolling through statuses about other people's holidays and various achievements. So, in a time when our online lives have a false sense of constant happiness, are drugs the answer to transferring this constant happiness to real life?
Although they're not sure what the answer is, it seems Jennifer and Cees are doing whatever it takes to try and prevent this happening to more families.
"I couldn't go through my life saying that our son died in his sleep, which is what we were initially saying, because he died in his sleep. But young, healthy men don't die in their sleep. . .You don't want what happened to us, to happen to other people," Jennifer said.
Jennifer and Cees Janson are nothing short of inspiring. Here I am trying to hold back sobs for a person I didn't know, while they speak about their son with such composure and grace.
That's not to say there weren't tears, especially when we spoke of Martin's potential future.
"He would have made an amazing father," Jennifer said through tears. "Martin had so many plans that he wanted to do. He wasn't stupid; he was doing so much. He was doing what he loved."
During our conversation, I could see the pain in their faces. Although they were a symbol of tremendous strength, you could see that there was something missing. Their little boy.
Martin should have come home. He should have been greeted by his parents, brother, sister and young nephew at the arrival gates at the airport. He should have followed his dreams and joined the Defence Forces or become a teacher. But he didn't. He won't. He can't.
Read more: Today, ecstasy, MDMA and 100 other drugs are legal in Ireland.
Now, Jennifer and Cees are doing all they can to try and make a change. In March this year, they held a drug education seminar at Martin's old high school. Their aim was to confront young people and their parents with the realities of drug use.
But Jennifer and Cees are realistic. On Martin's death, Cees admits, "It sort of only really affects the close friends."
This is what Mrs Janson calls the "ripple effect." She believes Martin's death has affected close friends and family, but outside that immediate circle the impact isn't as strong.
"The ripple gets smaller the further it goes, less intense. So how do you make the ripple stay big?"
Jennifer and Cees think the only way to tackle this issue is by changing this current "generational need."
"It's up to you. It's up to your generation now. You're the ones that have to tackle this."
According to his friends and family, Martin was always trying to find the meaning of life.
"Martin was always looking for. . .the meaning of life. Trying to have an understanding, I suppose. Thinking too high, thinking at a higher level," his mother said.
At the airport as he left for Canada, his friends told him to go and "find that meaning."
In a conversation with his friend Lucinda Keating, Martin said, "[I] haven't found the meaning of life but this is just the start of the journey. . .could find it on the last day of my life."
And perhaps he did.
You can read more of Brianna Scully's work on her website If I Mae.
Want to read more about the crippling problem of drugs?

It's one of the cheapest illicit drugs on the market. But it's able to do the most damage.

The fascinating reason why the US is running out of execution drugs.

Schapelle Corby's former prison mate says "she knew she was carrying drugs."