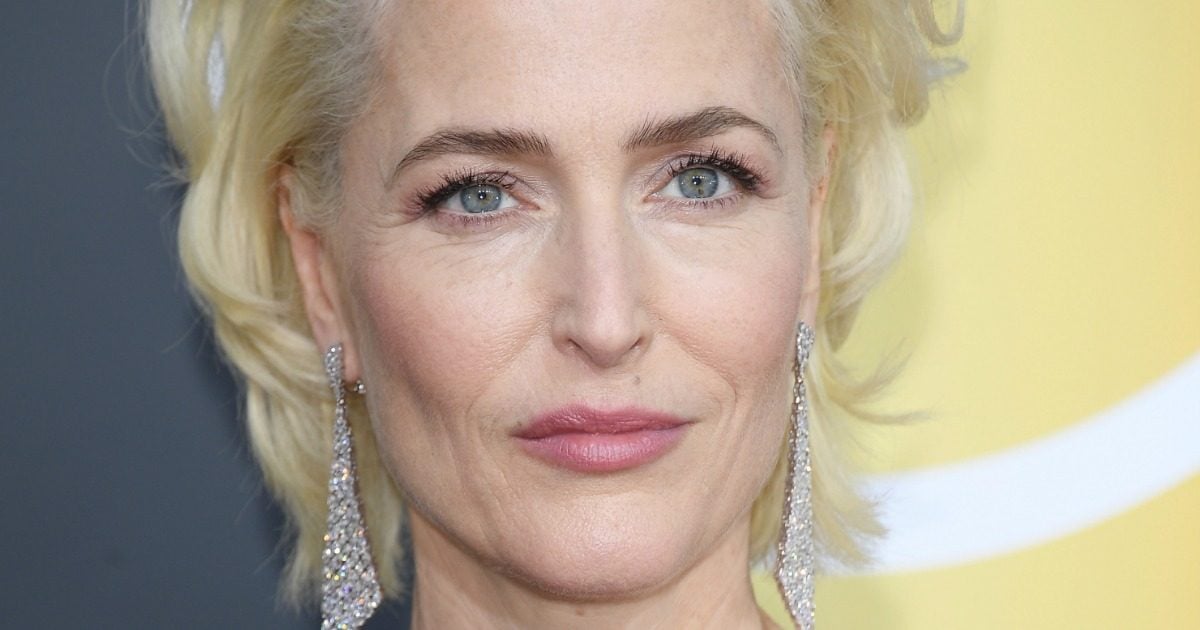 Oh.
Get out the scones and shake in your boots, the Iron Lady is coming to The Crown.
According to Deadline, Gillian Anderson will play former British prime minister Margaret Thatcher in the Netflix show.
However, she won't be making an appearance until season four.
When she does finally hit our TV screens, Anderson's Thatcher will come up against Queen Elizabeth II, as Britain's first female prime minister.
We're predicting some tense silences and stern looks exchanged between the pair.
A whole new cast of actors will be stepping into the character's shoes on The Crown next season with Olivia Colman starring as Queen Elizabeth II, Tobias Menzies as Prince Philip, Helena Bonham Carter as Princess Margaret and Josh O'Connor as Prince Charles.
The third season will begin in 1963 and will cover events like the rise of the Beatles and England winning the football World Cup.
The fourth season will move into the 1970s, Thatcher served as Britain's Prime Minister between 1979 and 1990.
Here are the three sauciest story lines we know will appear in The Crown season three:
Princess Margaret begins quite the racy affair with Roddy Llewellyn.
Season three of The Crown is set to be just as interesting and drama-filled for our favourite princess as it was for her the first two times around.
In season three Princess Margaret (previously played by Vanessa Kirby) is known as the Countess of Snowdon, following her marriage to Anthony Armstrong-Jones (now played by Ben Daniels).  While the marriage started out as a happy and passionate one, the relationship will begin to fracture and ultimately implode.
In the midst of these events, Princess Margaret will begin quite the scandalous affair with gardener Roddy Llewellyn (Harry Treadway). In fact, actress Helena Bonham Carter has already been photographed on the set of the series embracing Harry Treadway.
Prince Charles meets his future wife, Camilla Parker Bowles.
Thanks to a bit of casting information from the set of The Crown season three, we know that Call the Midwife star Esther Fennell will join the series as Camilla Shand, who would later become Camilla Parker Bowles, Prince Charles' second wife and the now appointed Duchess of Cornwall.
In this season of The Crown we'll see Charles meet the woman who would go on to become the love of his life, and Lady Diana Spencer who would go on to be his first wife. Thus setting up one of the most famous love triangles in history.