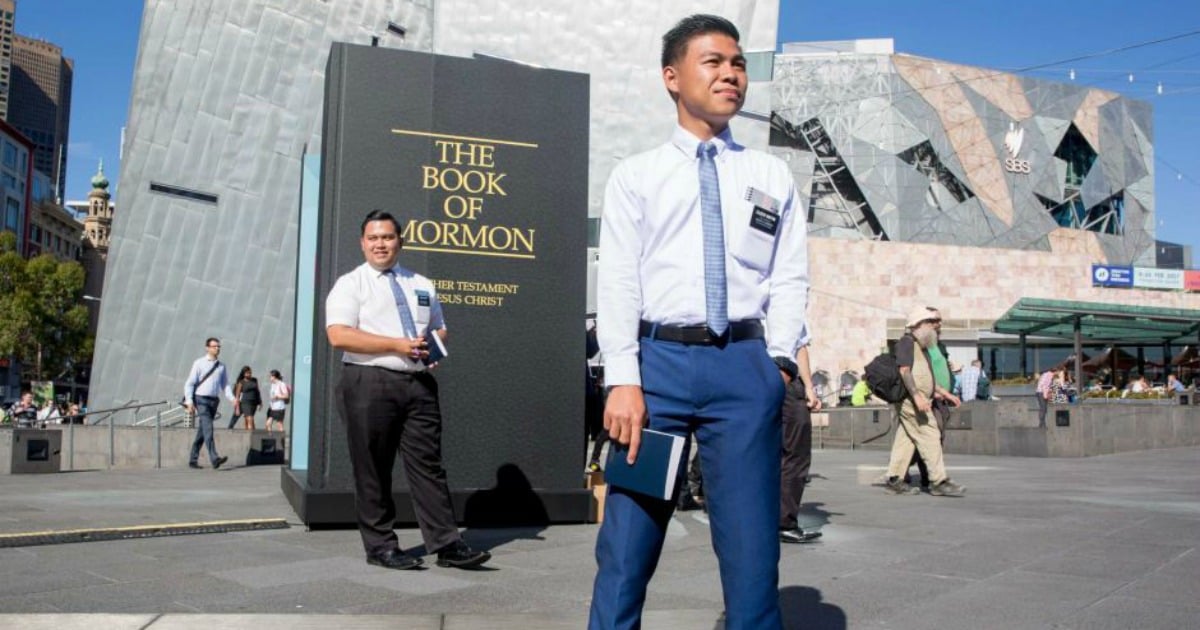 By Margaret Burin.
The sell-out stage show The Book of Mormon mocks their faith. But rather than being offended Mormons are viewing it as an invitation to set the record straight.
It's difficult not to be intrigued by The Book of Mormon hype.
As the internationally-acclaimed stage show premieres in Melbourne this weekend, huge banners announcing "the Mormons are here" decorate the CBD's thoroughfares and trams.
The satirical musical by the creators of South Park follows two young and innocent Mormon missionaries to Uganda on a quest to spread their faith.
Piggybacking off its interest, Mormons have decided to start their own campaign.
The Church of Jesus Christ of Latter-Day Saints are making their presence known by countering advertising in some of the busiest city locations and prime-time TV advertising spots, pushing slogans like "you've seen the show, now read the book".
It follows similar campaigns that ran during the show season in the US and UK.
The LDS church claims to have about 150,000 members in Australia but believes most people don't know much about their faith.
These young Mormons say they won't see the musical, but they welcome the opportunity to start a conversation and dispel some of the common misconceptions.
Hannah
Obviously it's not a great representation of what we believe, but I just went 'wow this is incredible that people are going to know who we are'. We're normal people. I just hope from the musical people realise we're here in Australia, a lot of people think Mormons are only in America.