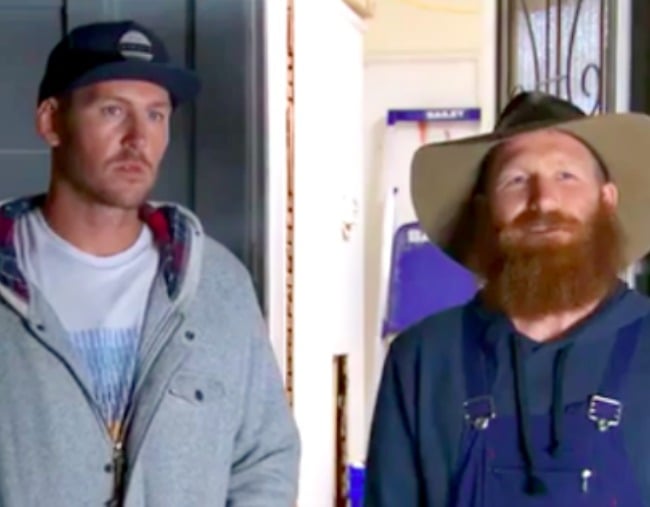 Every year The Block rolls around, I tell myself: I will not watch hours upon hours of home renovations again. Watching people decide on throw pillows and fight over power tools is boring. And I am important and have so many better things to do. Instead, I will spend my precious hours doing something productive. Like learning Spanish! Or writing a novel! Or decorating my OWN apartment, which is currently covered in a light dusting of crumbs.
I told myself all these things, but then a hammock-sleeping human named 'Wombat' stumbled onto my television screen. Long story short, I'm locked in for another year of exposed wooden beams and rose gold taps.
Because I care very little about what happens between Monday to Thursday on this show, I will be recapping Sunday episodes, the only time when anything of slight importance happens.
You might notice that today is absolutely not a Sunday, and before we even begin I have gone rogue, but take it up with the Channel Nine producers/Scott Cam who rudely interrupted my schedule and gave the contestants a 48-hour spare bedroom challenge.
TO THE ROOM REVEALS!
Last place: Clint and Hannah
Theme: Grandma's lavender haven of no thank you
Cost: Too much for the end result
Notable quote from the judges: "There's nothing that draws your heart"
Click through to see the before and afters...
Clint and Hannah's spare bedroom