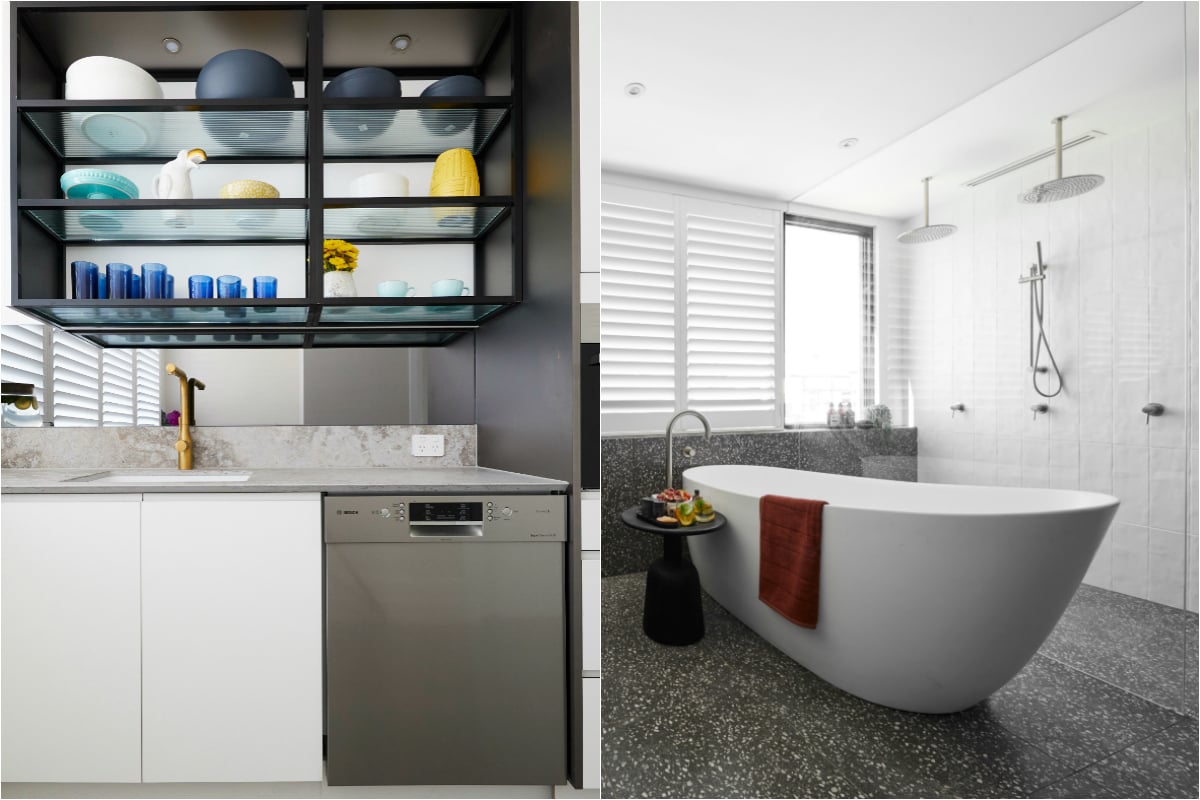 It's bathroom week once again on The Block and, no surprises, the winning team was those who broke the rules.
This week saw contestants cry and then… cry, and Scott Cam's feud with Mitch and Mark finally end with a good ol' hug.
Here's all five reveals from last night, and how they were judged.
Deb and Andy
We begin with Deb and Andy, who won last week's guest bedroom reveal and once again nailed it this week.
Their bathroom saw the water run from the ceiling into the bath, as told to by Alexa. Shaynna gasped, and goodness how good is technology?!
"I have never before seen that in my life," Darren exclaimed. "Wow, it's very ambient isn't it. It feels really crisp and clean."
Neale added that he was a fan of the Turkish rug on the floor. Shaynna, however, was not impressed by the smoke mirrors, observing that it would be difficult to apply your makeup.
"I could walk out like a clown," she said.
Overall, Andy and Deb scored a 28.5 from the judges, placing them equal second.