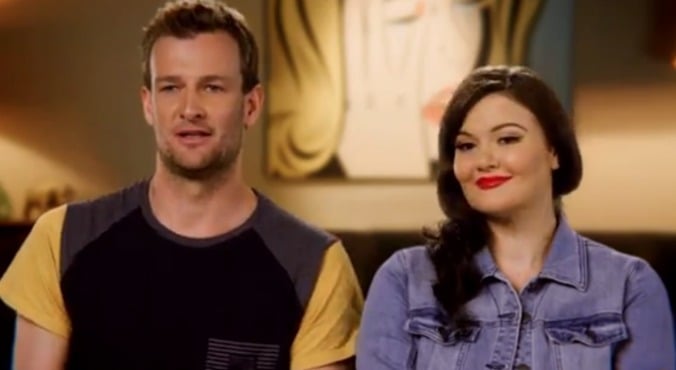 Image: Channel 9.
If any of us were left in doubt of the toll reality TV takes on the lives of its contestants, The Block's Luke and Ebony Haythornthwaite have just confirmed it.
Before filming began, the brother-sister duo probably expected to learn some new renovation tricks, improve their physical strength and experience some high-stress situations, but there was one side-effect of the Channel 9 program they didn't see coming: their combined 14 kilogram weight loss.
"I was very surprised that even happened because the majority of the time, I could feel it in my clothes, but… you eat so terribly, because you don't eat regularly, like your normal, breakfast, lunch and dinner," interior designer Ebony, who dropped four kilos, tells the Daily Mail.
Both Ebony and Luke say the weight loss was most prominent in the first five weeks of the show. Luke shed eight kilograms in this time, which he attributes to constant running around and not having any "decent meals" throughout the day.
"You're eating really bad food, and those first couple of weeks, I didn't eat much at all anyway. Plus, you're just doing massive bits of work, the kilos just fell off," the 29-year-old carpenter explains.
For Ebony, the first few weeks were so hectic she didn't even have time to think about food; she would fill up on hot drinks and snacks like banana bread when she could. (Post continues after gallery.)
Our favourite delicious packaged snacks