Tuesday night's episode of The Block was dedicated to hallways, but there was just one thing viewers wanted to talk about: West Australian contestants Dan and Carleen.
Dan came under fire on social media for how he spoke to fellow contestant Karlie, after she approached the couple to request they hurry their current job.
The 55-year-old brought Karlie out of the room in order to defend himself and their construction.
"This has not disrupted you at all – you're just making this up now," he said.
"It's disrupting us right now. We've been held up by you guys way too much. Every single room that's got plumbing, you guys have cost us money," Karlie responded.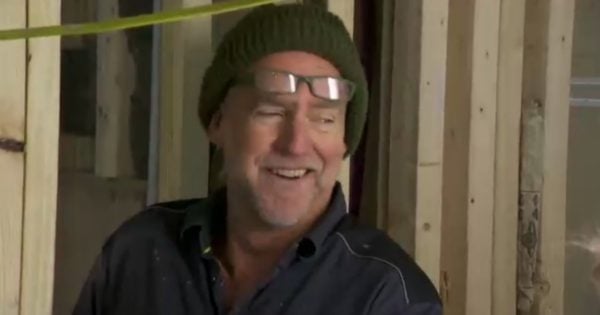 "Awwwwww, awwwww," Dan crooned in response.
"So you work it out, you get on with people - that's life, Karlie, you don't go and think about yourself full-time, full-bore, it's all about me, me, me."
The interaction between the three ended with Dan imploring Karlie to be more considerate of others' needs.
"Yep, but do think of others occasionally. Makes you a better person," he said.
Karlie admitted she felt as though she had been patronised. "I think I was spoken to like a child," she said.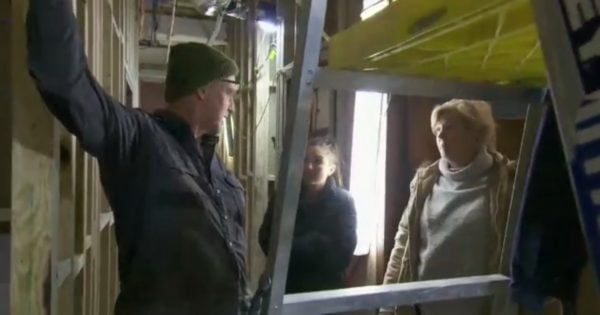 Dan later told the camera he believed Karlie had been sent to fight a battle that belonged to her partner and fellow contestant Will.
"I just felt sorry for Karlie that she had to come up and fight Will's battles," he said.
"He should come up himself."
Regardless of his reasoning, the 55-year-old was quickly lampooned by fans on Twitter and Facebook for how he had spoken to his co-star — with many labelling it 'mansplaining'.
"Dan is outrageously sexist. Anyone would think he was 80 - his views and assumptions are so ridiculous," one viewer wrote on Facebook.
"Dan you are arrogant and a bully," another viewer wrote.
Wife Carleen was also pulled into the line of fire for how she stood by as the incident played out.
"Carlene (sic) should have told him he was going too far. I hope they come out of this with nothing," one viewer said.
Listen: This week on The Binge, Monique Bowley explains why we're still watching The Block. Post continues below.

One viewer went so far as to hope Dan and Carleen were reading the backlash.
"I hope Dan and Carlene (sic) are watching this and seeing how rude and how horribly they treat contestants yet continually ask for favours," they suggested.
Viewers on Twitter were similarly incensed by the interaction.
"Dan with some boss level mansplaining. He's got the whole privilege package going on: white, male, baby boomer," one user said.
"I am so angry right now with Dan's comments about Karlie she deserves an apology," another user added.
There is yet to be public comment by Dan or Carleen in relation to the aired events.