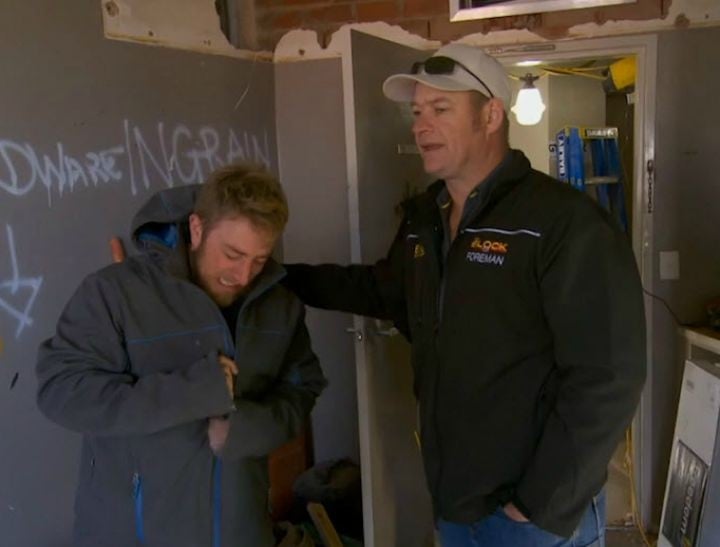 Breaking news: A male human has feelings.
Last night, a man on TV cried his eyes out. In front of two other men.
Andy from The Block (no relation to Jenny) couldn't hold back the flow of tears brimming in his eyeballs and he wept. More accurately, he sobbed like a distraught person on the brink of a breakdown.
And the open display of emotion completely freaked the hell out of the two grown men next to him.
It was a verbal spray from foreman Keith and Dan (who for some inexplicable reason has 'Foredan' embroidered onto his jacket) about the constant mess of the renovating virgin's apartment that caused the waterworks.
But boy did they backtrack after seeing how upset Andy was. The tears triggered an avalanche of apologies. "Sorry mate, we're not trying to upset ya." "You're right, c'mon buddy." "We'll try and help ya whenever we can." "Chin up, mate." "Sorry, buddy. Chin up." "We don't want any more tears."
At that moment, they would have pretty much given him the shirts off their backs if it would have turned off all the emotions.