Excited for the final room reveals on The Block tomorrow night? So are we. Or should that be, 'were we'…
Because tomorrow night's tools-down episode has already aired.
Yep.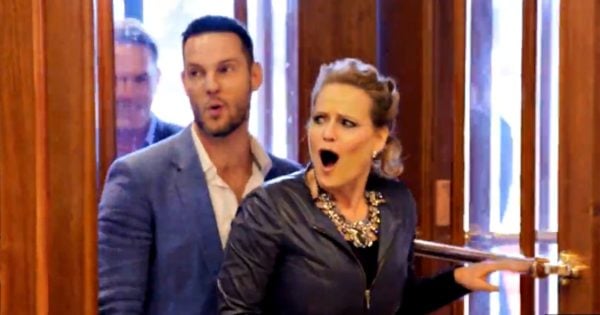 We know, guys. We know. Image: Channel 9.
Channel Nine ran the show at 7:30 tonight after a test-losing performance from the Aussie cricket team left a gap in the programming.
Understandably, The Block fans were less than impressed with the network's little head-start, and logged in to social media to vent their frustrations.
Channel 9's poor little social media minion tried to help angry viewers see the silver lining in the switcheroo, writing: "The cricket's finished early and we just couldn't wait for room reveals!
"
Nice try with the smiley face emoji, but we're not buying it.
The fact you correctly assumed we would be glued to the TV tonight anyway is entirely irrelevant. It's still mucked up our entire, carefully planned viewing schedule.