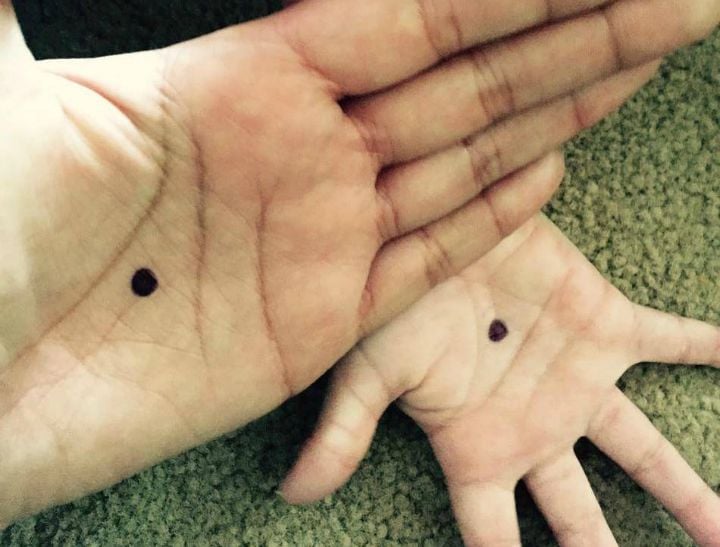 "So many people suffer in silence because they cannot ask for help."
You might have seen an image crop up in your Facebook feed over the past week; a woman, with her hand over her mouth and a tiny black dot in the centre of her palm.
The woman is Jenn Hunton, a survivor of domestic violence — and the dot is the symbol of a new campaign enabling victims of violence to reach out for help.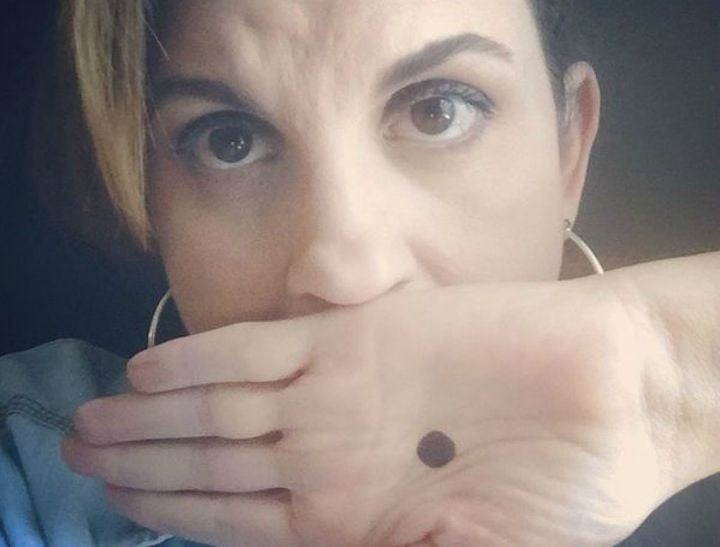 The picture has already been shared more than 75,000 times with words from Hunton explaining its significance.
"The black dot on the hand lets professionals know you're a really vulnerable domestic violence survivor, and that you need help but can't ask because your abuser is watching your every move," she says.