The Biggest Loser returned to our screens on Monday night and its already dominating watercooler conversation.
The Biggest Loser: Transformation has had, well, a transformation, with a promoted "holistic" approach that covers wellness as a whole, rather than just the final number on that scale.
The day after the premiere and just minutes before he took part in the Bloomberg Square Mile Relay in Sydney's Darling Harbour as an ambassador for the McGrath Foundation, we spoke to trainer Shannan Ponton.
Listen: This is why The Biggest Loser is different this timer around, is it time 
He was quick to defend the show from critics who believed that their decision to cast "smaller" contestants was wrong.
"Firstly, I think it was noticeable for everybody straight away was the contestants are so much smaller than what we've had in the past," he told Mamamia.
"The smallest girl [Nikki] is only 78 kilos as her starting weight. But her weight was affecting her life massively. She wouldn't go out in public, and people might look at her and say 'Oh, she's only got to lose 10 or 15 kilos'.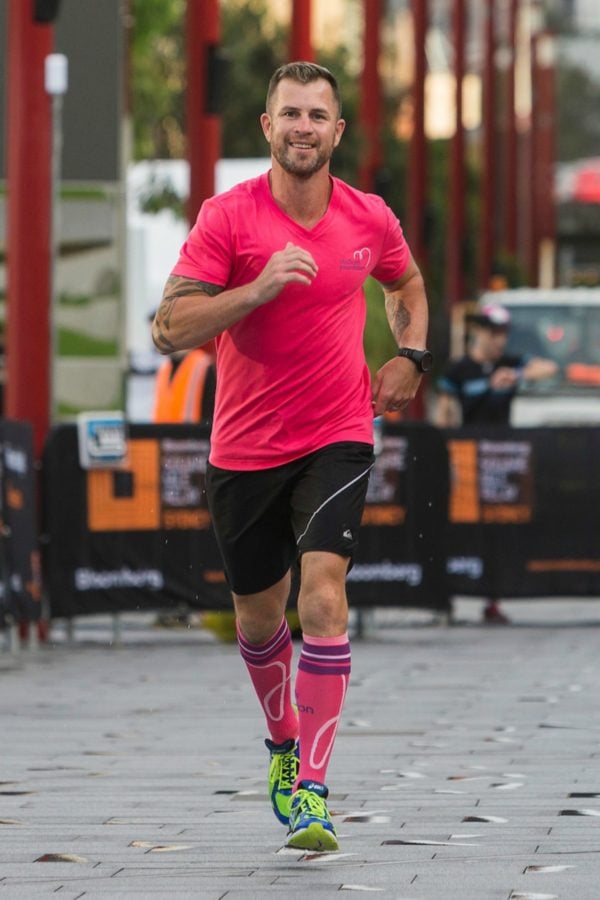 "The thing with feeling uncomfortable about your weight is it's not done on pro rata. If you feel uncomfortable because you're five kilograms or 50 kilograms overweight, it doesn't matter - you still have that feeling."
Labelling the obesity epidemic in Australia "frightening" - around 75 per cent of the Australian population are considered overweight - he said this season of the weight loss show was about more than just losing weight on the scales.
"It's about a total transformation of mind, body and soul and we want people to realise that even if you're 15 kilos overweight and you're uncomfortable, that's going to adversely affect your life. We want to give people the skills they need to transform their lives," he says.