The Biggest Loser returned to our screens on Monday night and its already dominating watercooler conversation.
The Biggest Loser: Transformation has had, well, a transformation, with a promoted "holistic" approach that covers wellness as a whole, rather than just the final number on that scale.
The day after the premiere and just minutes before he took part in the Bloomberg Square Mile Relay in Sydney's Darling Harbour as an ambassador for the McGrath Foundation, we spoke to trainer Shannan Ponton.
Listen: This is why The Biggest Loser is different this timer around, is it time 
He was quick to defend the show from critics who believed that their decision to cast "smaller" contestants was wrong.
"Firstly, I think it was noticeable for everybody straight away was the contestants are so much smaller than what we've had in the past," he told Mamamia.
"The smallest girl [Nikki] is only 78 kilos as her starting weight. But her weight was affecting her life massively. She wouldn't go out in public, and people might look at her and say 'Oh, she's only got to lose 10 or 15 kilos'.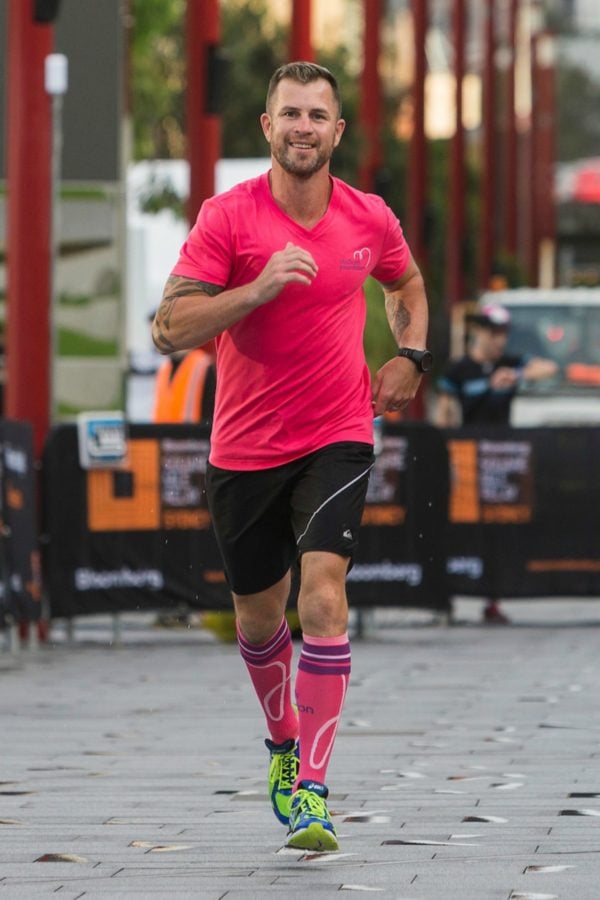 "The thing with feeling uncomfortable about your weight is it's not done on pro rata. If you feel uncomfortable because you're five kilograms or 50 kilograms overweight, it doesn't matter - you still have that feeling."
Labelling the obesity epidemic in Australia "frightening" - around 75 per cent of the Australian population are considered overweight - he said this season of the weight loss show was about more than just losing weight on the scales.
"It's about a total transformation of mind, body and soul and we want people to realise that even if you're 15 kilos overweight and you're uncomfortable, that's going to adversely affect your life. We want to give people the skills they need to transform their lives," he says.
After watching the premiere episode, some viewers expressed the view that Nikki did not need to be on the show, something Ponton found "bigoted".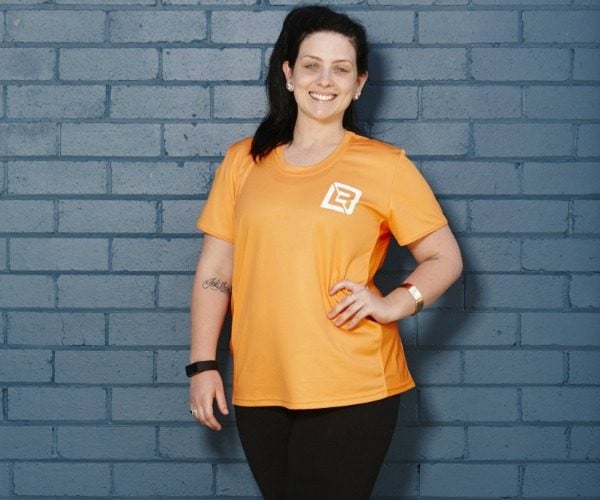 "Something that I've learnt over 25 years as a trainer is to be very, very cautious and slow in my judgement of other people because no-one knows, unless they've walked a day in her shoes, how she is feeling," he says.
"It becomes very bigoted to me for people standing on the outside look at her and say 'She doesn't deserve to be on that show' because it's adversely affected her life massively. Even though it's not a lot, she's still got to lose 15 kilos for her to feel happy, that what she wants."
The personal trainer points that it's not the show or the trainers who tell the contestants what they need to achieve.
"We don't tell her 'You've got to lose this', that's what she wants. She wants to lose 20 kilos and as her trainer, I'm going to facilitate that wish, that's my job. To get her to that point that she feels happy," he says.
"Why do people have to judge that she should or shouldn't be there? We've changed her life for the better. I see her as an inspiration."
Another talking point of the show were the predicted results images the contestants were shown when they first arrived, demonstrating what their bodies could look like at the end of the challenge.
While some criticised them for being unattainable, Ponton says they were actually underestimated predictions.
"I think so many people saw that and thought 'Oh, it's just a pie in the sky idea' but knowing what I know now, knowing how the contestants look 13 weeks down the track, we were actually a little bit pessimistic with our predictions," he says.
"We under did it. It is that effective and our contestants have access to no supplements, no vitamins, no nothing. What they've done is just hard work, rectifying their diet.
"People say it's going to take a long time but it really doesn't. As long as you can take that first step and say 'Right, I'm going to make a difference and do something', you're halfway there. Don't let the start be the thing that stops you."
Unsurprisingly, Ponton practises what he preaches.
As well as his work on The Biggest Loser and running his own series of bootcamps, yesterday saw the 43 year old run in the Bloomberg Square Mile Relay for the McGrath Foundation for the second year running.
The race sees companies submit teams of ten who each run a one-mile lap, relay style against other teams. The fastest team to complete the full course wins.
2017 marks the second year it's been held in Sydney in Darling Harbour, with the global event also taking place in New York, London, Shanghai, Singapore, Honk Kong, Dubai, San Francisco and Sao Paulo.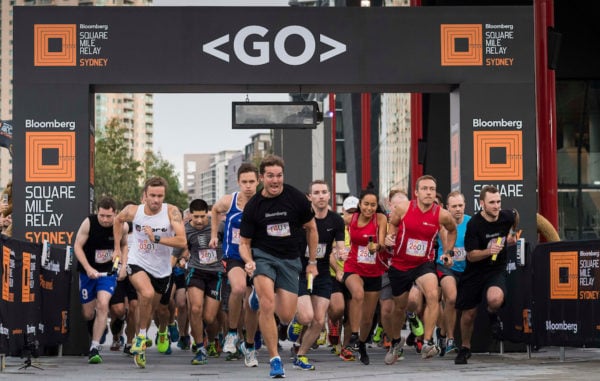 The McGrath Foundation, who raise awareness of breast cancer and raise money to place specialist McGrath Breast Care Nurses wherever they're needed in Australian communities, is a cause close to Ponton's heart.
"Cancer is about the only thing in life that still scares me. I'm scared of cancer and not much else. I've dedicated as much time as I can to cancer related charities and The McGrath Foundation is one that's particularly special to me and particularly special to my heart," he says.
"Traditionally females are our care givers, they look after everyone and I think of all the mums I have being a personal trainer, that are just genuine, caring people and when something like cancer comes along, they deserve the very best possible treatment to return that favour, so anything I can do to provide them the dignity, the care, the self-confidence and self belief that they can, I'll do anything I can."
Listen: Jane McGrath's best friend Tracy Bevan explains how the McGrath Foundation began and the work it does.