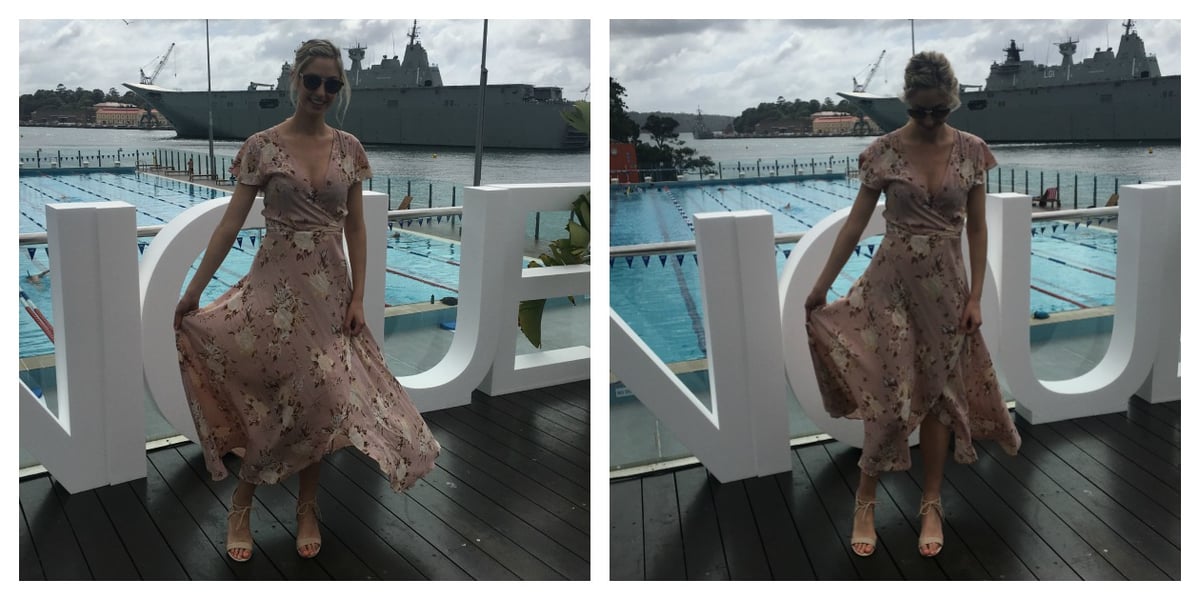 Every season there's a new and fashionable hero item that dominates. The high-street stores offer 8375 different versions of it. Every second woman you see walking down the street owns it. "Influencers" are posting them all over Instagram. And all of a sudden – bam – you need it like you need that piece of chocolate cake at three pm.
While winter's ubiquitous item was the white sneaker (preferably Adidas' Stan Smith version if you could get your hands on a pair), this summer's key piece is the wrap dress.
It's floaty and summery and perfectly tightropes that fine balance between casual (yes, you can wear one to the beach) and dressy (yep, it'd be completely at home at your work Christmas party).
Here I am wearing my Auguste The Label wrap dress (you can grab it here for $185). Please note the summery feel, and also the fact that about three minutes after this photo was taken the heavens opened and rain poured down.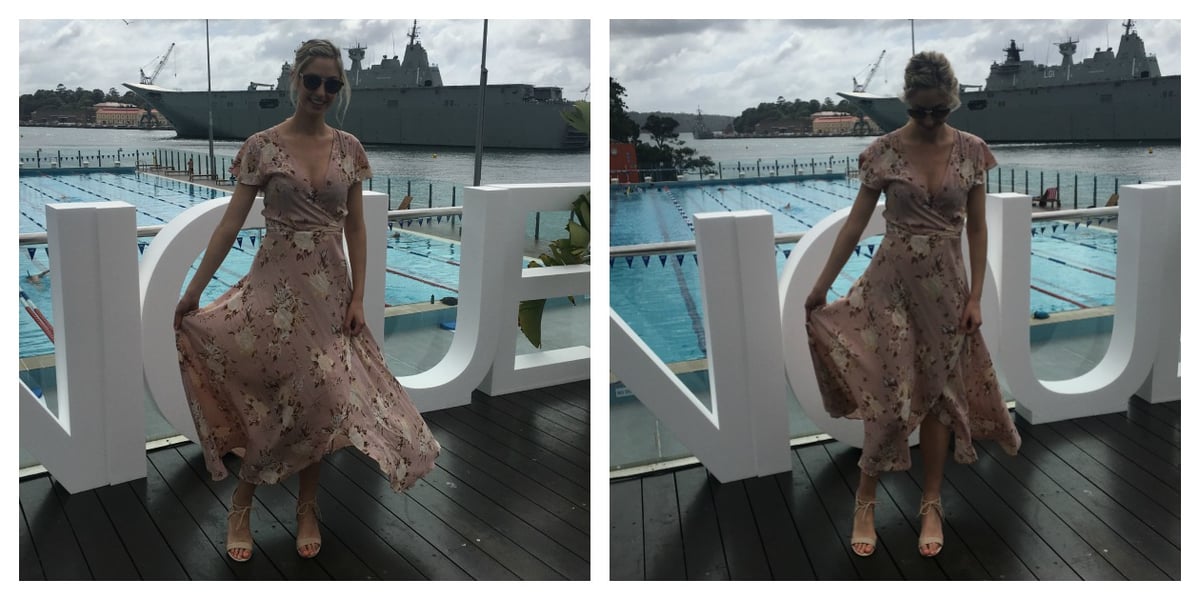 The wrap dress involves, well, the 'wrapping' of one side of the dress over the other - whether that's with buttons, the way the fabric falls, a clasp or a tie.
Whatever the variety, the result is always the same: highly flattering. The V-neckline is timeless, it cinches around the waist and it doesn't cling - making it ideal for sweaty summer days.
US designer Diane von Furstenberg basically invented the dress back in 1974 and it was a revolutionary versatile and comfortable item. Two years later, Von Furstenberg had sold over one million of the dresses.