Have I mentioned lately that I'm a little bit obsessed with First Dates? In case you missed it, the awkwardness and weird and wonderful personalities just make for damn good watching.
But there's one thing that First Dates do that every other dating show that on our screens – think Married At First Sight and The Bachelor – refuses to.
First Dates gives people a second chance.
On the first episode of the latest season of the show, we met Roxy, a 26-year-old nanny who described herself as "the Bridget Jones of Australia" and who revealed to Barman Cam that despite having been on over 50 dates, she had paid for every single one.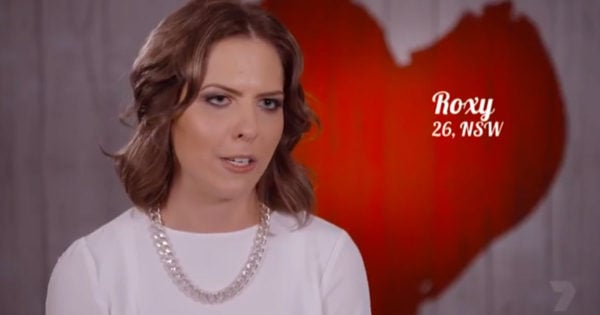 She even revealed that her last date had told her she "wasn't pretty" and that she "talks too much". That's not very nice at all, Roxy.
Roxy's mum even had BUSINESS CARDS made up in the hopes that she could pass them out to eligible men.
She had a lovely date with a guy named Aarun... but when he asked for date number two, she said there was no "sexual chemistry".