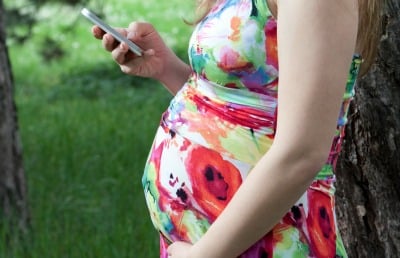 Would you (or did you) trust your phone to help you conceive?
We spend the first part of our adult lives avoiding getting pregnant.
But when we decide it is the time, we are a pretty impatient bunch (expecting next-day delivery). Which is probably why there has been a boom of "pregnancy apps" in for our phone-crazy generation.
If you haven't heard of this, let me explain.
Going back to high-school sex class, there is a certain time in your cycle where you are ready to fall pregnant. And instead of whipping out your calculator, taking your temperature and a million other things, apps like Glow basically send you a message on when you need to get "jiggy" in order to conceive.
They also are super helpful in letting you know when you are about to get your period, letting you know when to de-stress (apparently this helps to get pregnant) and offers a support group if you are having fertility issues.
This is what some people have said about Glow (there are lots of other apps out there that do the same thing, btw):