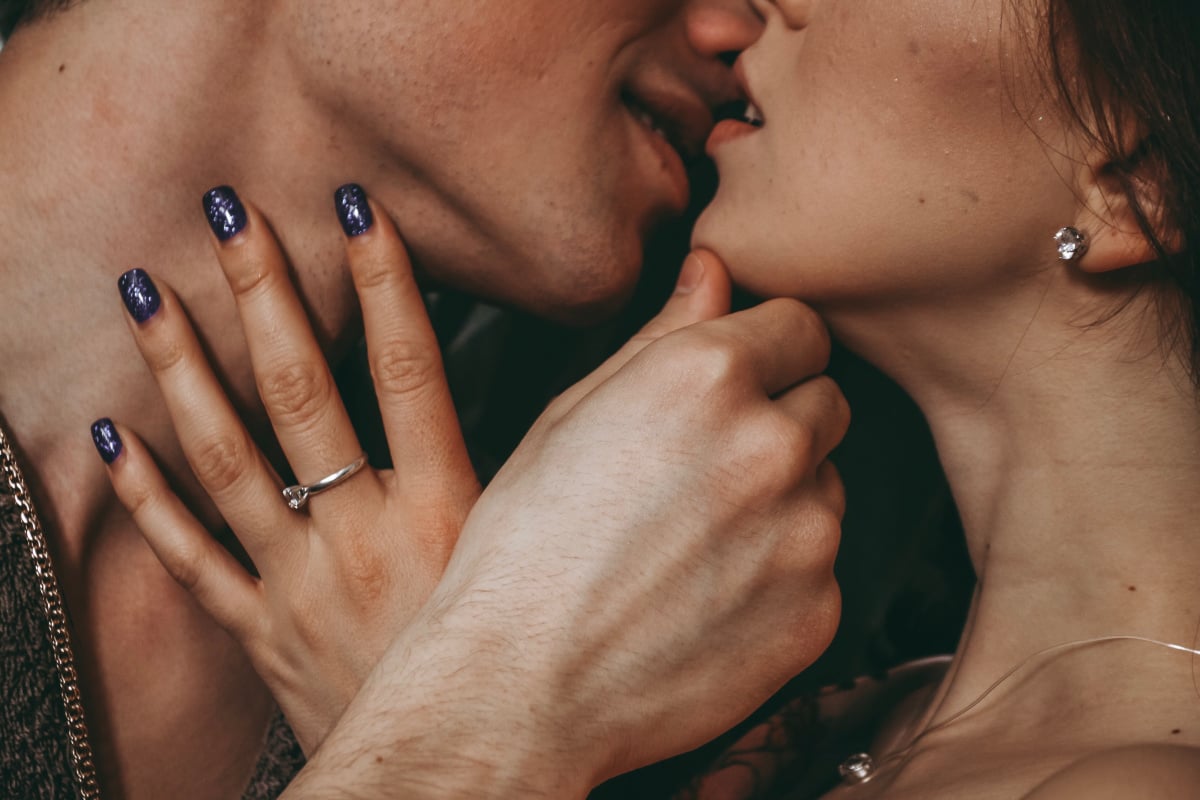 My best one-night stand isn't one that sounds really impressive.
The sex wasn't athletic. We didn't try 14 different sex positions. Neither of us even came.
But it's still my favourite short-term f*ck and one I know I'll never forget.
Everything just kind of fell into place perfectly. It felt like fate and a few other bullshit concepts I don't fully buy into.
I was feeling emotionally vulnerable but also bold. I needed someone who could make me feel like I was worth a damn — and I found him in a train car.
The women at Mamamia fess up about their last one night stands… Post continues below.

The meet-cute
I was on a train with six of my friends. Two couples, two unattached guys, and then me.
One of the unattached guys, John, was an off-and-on friends with benefits. I really liked him and he liked f*cking me, but we'd kept our hands off each other for a while.
We were on our way to Montreal for a concert. A bunch of young, excited musos who still lived with their parents finally getting a real taste of freedom for a weekend.
Soon after boarding and settling into our seats, a guy who looked to be in his early twenties approached us. He asked if we'd like to hang out at the bar with him and his friends. Hanging out at a bar was an exciting prospect for a bunch of kids who were just on the verge of the legal drinking age, so we eagerly accepted his invitation.
At the bar, we met a few guys, but one of them moved in on me immediately. I don't remember his name — that's fine, he's not the guy I'll end up f*cking — so I'll call him Adam.
Adam was stocky and strong, built like a wrestler. He had a cocky, aggressive attitude that matched his muscular frame. It immediately rubbed me the wrong way.
He planted himself next to me, kept addressing me, and tried his best to get me to take an interest in him.
But I couldn't. And definitely not once I met his friend, Jason.
Jason was kind and respectful. He seemed interested in talking to me but kept ceding the conversation to Adam. He seemed to be adhering to the bro code — his friend had already "claimed" me and all he could do was sit back and watch him fail to impress me.