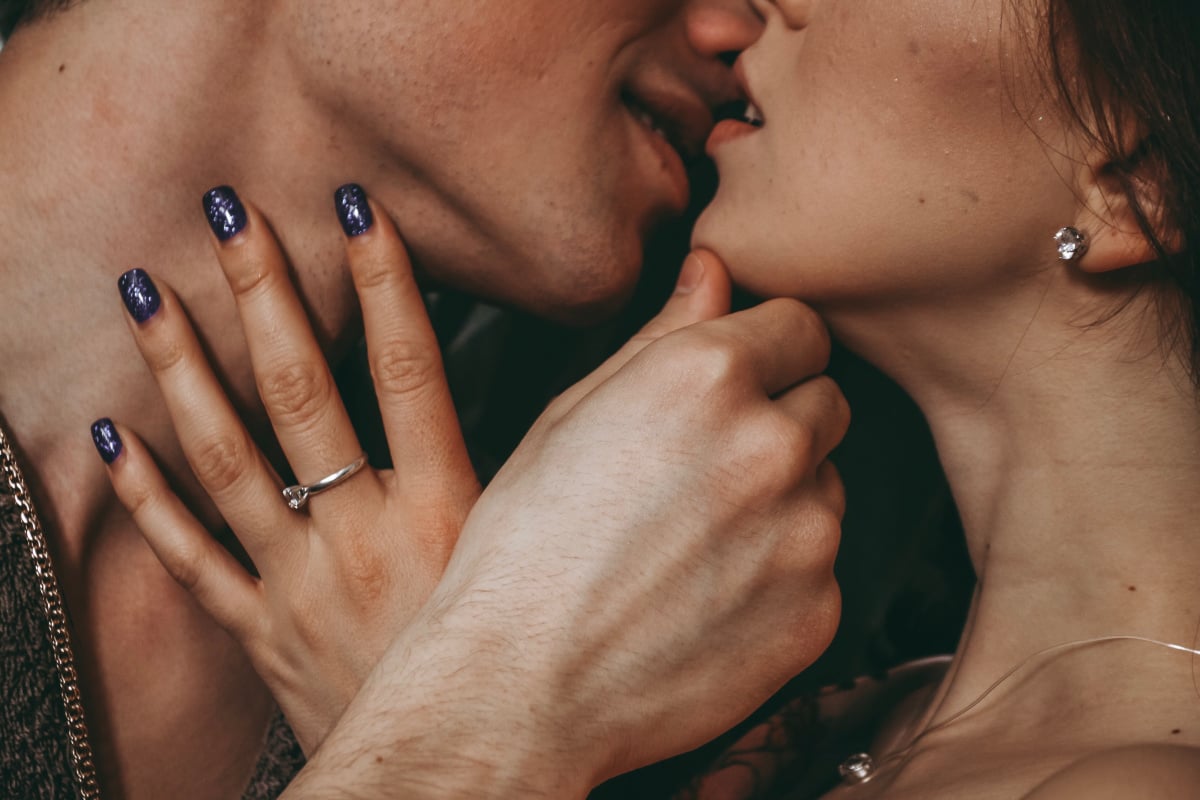 My best one-night stand isn't one that sounds really impressive.
The sex wasn't athletic. We didn't try 14 different sex positions. Neither of us even came.
But it's still my favourite short-term f*ck and one I know I'll never forget.
Everything just kind of fell into place perfectly. It felt like fate and a few other bullshit concepts I don't fully buy into.
I was feeling emotionally vulnerable but also bold. I needed someone who could make me feel like I was worth a damn — and I found him in a train car.
The women at Mamamia fess up about their last one night stands… Post continues below.

The meet-cute
I was on a train with six of my friends. Two couples, two unattached guys, and then me.
One of the unattached guys, John, was an off-and-on friends with benefits. I really liked him and he liked f*cking me, but we'd kept our hands off each other for a while.
We were on our way to Montreal for a concert. A bunch of young, excited musos who still lived with their parents finally getting a real taste of freedom for a weekend.
Soon after boarding and settling into our seats, a guy who looked to be in his early twenties approached us. He asked if we'd like to hang out at the bar with him and his friends. Hanging out at a bar was an exciting prospect for a bunch of kids who were just on the verge of the legal drinking age, so we eagerly accepted his invitation.
At the bar, we met a few guys, but one of them moved in on me immediately. I don't remember his name — that's fine, he's not the guy I'll end up f*cking — so I'll call him Adam.
Adam was stocky and strong, built like a wrestler. He had a cocky, aggressive attitude that matched his muscular frame. It immediately rubbed me the wrong way.