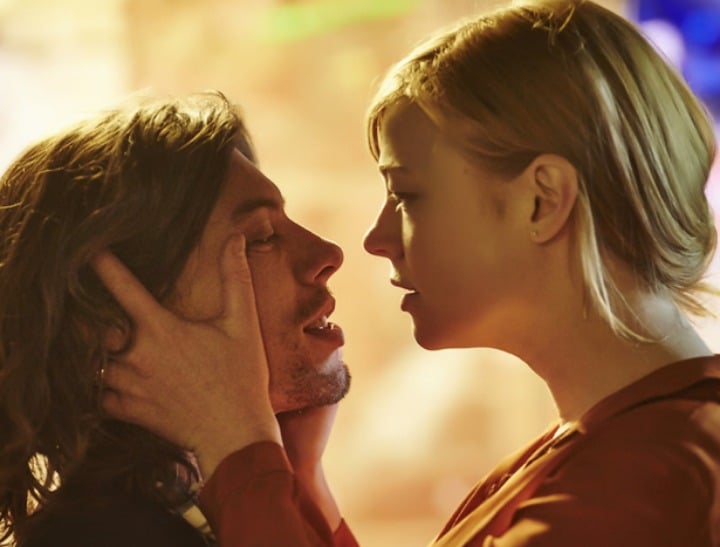 We checked out their credentials. 

Everyone's raving about the ABC's new show, The Beautiful Lie. The six-part series is based on Tolstoy's Anna Karenina and stars Sarah Snook as Anna Ivin.
Modern Anna and her husband Xander are both former pro tennis players, living a charmed life. That is, until Anna meets the enigmatic Skeet, a chance encounter that sets in motion a series of events that change everything.
It's compulsive viewing, and it stars an excellent cast full of old hands and up-and-comers. We decided to dig around and find out a little bit more about the people acting in our new favourite show.
Sarah Snook, 28, plays Anna Ivin.
Where you know her from: Sarah Snook graduated from NIDA in 2008 and since then she's starred in films including Not Suitable For Children with Ryan Kwanten, the acclaimed Holding the Man and The Dressmaker with Kate Winslet.
What's next? You can see her in the new Kim Kardashian-endorsed Steve Jobs, co-starring Kate Winslet.
Trivia: Snook was shortlisted to star in The Girl with the Dragon Tattoo after sending in a video audition. She was flown to LA for screen tests but she was sick and didn't want to kiss Daniel Craig and make him ill. She reckons it might've lost her the part.
Watch Snook as Gertrude in the trailer for The Dressmaker… Post continues after video.
Celia Pacquola, 30, plays Dolly Faraday.
Where you know her from: So many good things. Pacquola is a comedian and a writer as well as being an actress. She's currently also appearing in the ABC comedy Utopia with Rob Sitch.
Pacquola co-wrote ABC's Laid, and also starred as EJ. Her show Am I Strange? won the Melbourne International Comedy Festival's award for Best Comedy and The Age Critics Award in 2009.
What's next? She's a regular on panel shows such as Have You Been Paying Attention? and Nevermind the Buzzcocks.
Trivia: She's said Frontline was her favourite show "of all time". She supported John Oliver on his recent Australian tour.