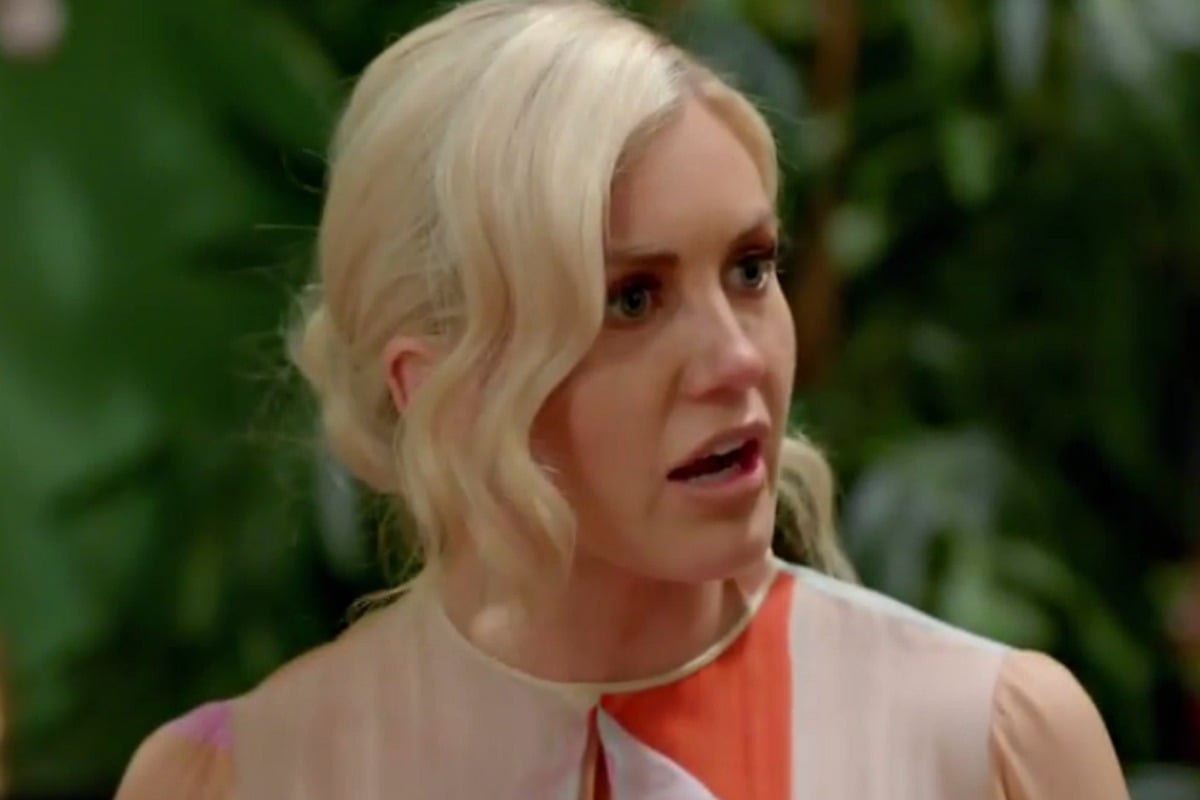 Gather in, friends.
We have a major Bachelorette conspiracy on our hands.
Cast your minds back to Wednesday, before that night's episode aired (it feels like a lifetime ago – doesn't it?).
Remember that photo?
You know, the one where final Taite Radley and Todd King were sitting together at Nadi International Airport in Fiji… where the second season of Bachelor in Paradise is currently being filmed.
It fuelled rumours that Ali had not picked a winner, or that she and the winner had broken up.
Well.
That obviously didn't turn out to be true. Ali picked Taite and the couple have declared their love for each other on Instagram and in Friday morning interviews.
So, that Fiji photo was pretty suss to begin with, but given the result it seems even more confusing.
Taite confirmed that Channel 10 had sent him and Todd to Fiji on The Kyle and Jackie O Show on Friday morning.
"Yeah so Channel 10 gave us a bit of time off and offered us a free holiday so we took it up."
We unpack all the drama from Ali's last week as the Bachelorette on our Bach Chat podcast. Post continues after audio. 

He said it was just a few days ago, and that Todd had already been over there… (again, Fiji is where Bachelor in Paradise is currently being filmed. Hmm.)
"Todd was over there and I met him and we caught up," he said, claiming he wasn't "too sure" what Todd was doing there but that he was having "a bit of downtime".
Well, this just keeps getting more and more suspicious.
Unless… It was all a big publicity stunt.
According to the Daily Mail, the photo was an elaborate scheme created by Warner Bros. in an attempt to drum up interest and attract viewers ahead of the show's final week.
"Warner Bros flew both finalists to Fiji to make it look like they were both filming Bachelor In Paradise," a source told the publication.
"It was an attempt to make everyone think that Ali is still single, but actually she is still with the winner and they are very much in love."
This is not a totally crazy theory when you consider that ratings for the show were at an all time low this season.
Mamamia has reached out to Channel 10 for comment.
Why do you think Channel 10 sent Taite and Todd to Fiji? Let us know your theories in a comment.
Osher comes up with the weirdest games. Which one are you? Take our Bachelorette quiz…