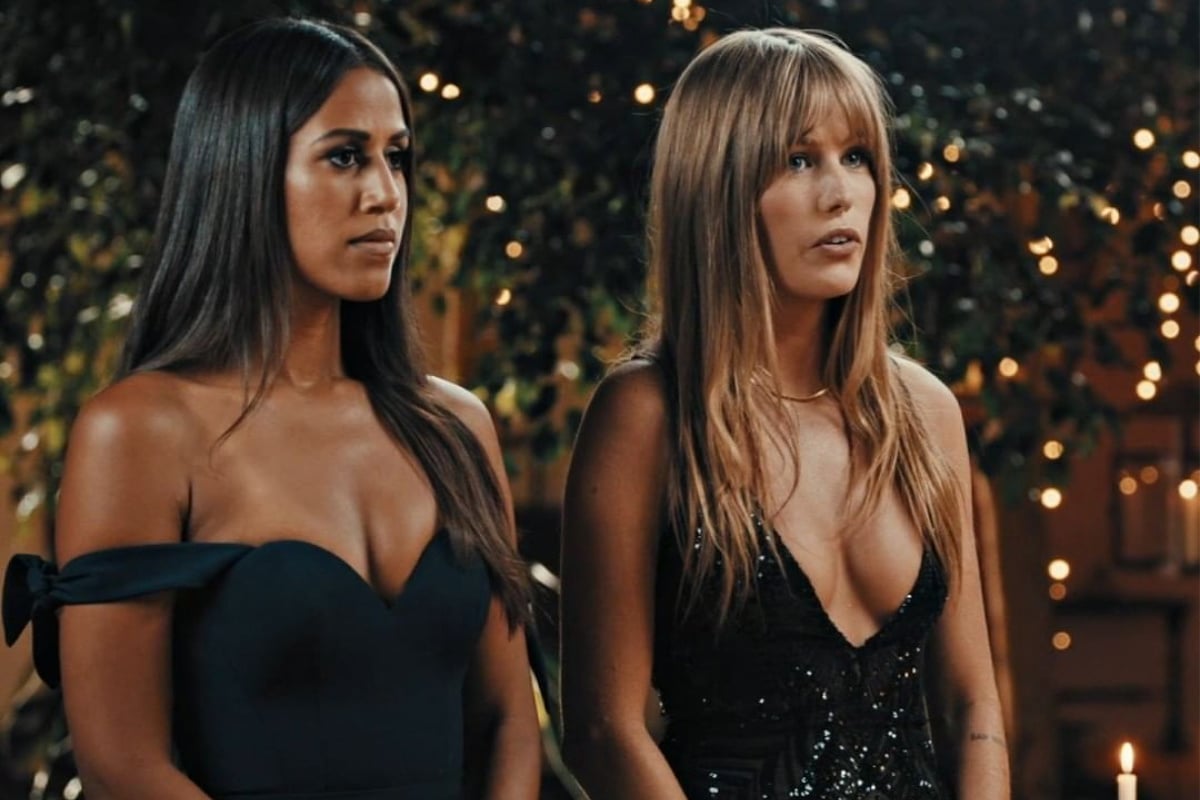 SO.
Last night in New Zealand, the final episode of the very first season of The Bachelorette aired. And it was… A LOT.
Firstly, there were two bachelorettes. And secondly, one of them pulled a Honey Badger and picked precisely no one.
WATCH: The NZ Bachelorette teasing a second bachelorette. Post continues below.

Let's first recap, because you probably don't know much about this season.
While the Kiwis have aired three previous seasons of The Bachelor, this was their very first season of The Bachelorette.
For the first few weeks, the season focused on 32-year-old Dr Lesina Nakhid-Schuster's search for love. Then during one Sunday night episode, there was a ~big reveal~ in the form of 23-year-old Lily McManus… a second bachelorette.