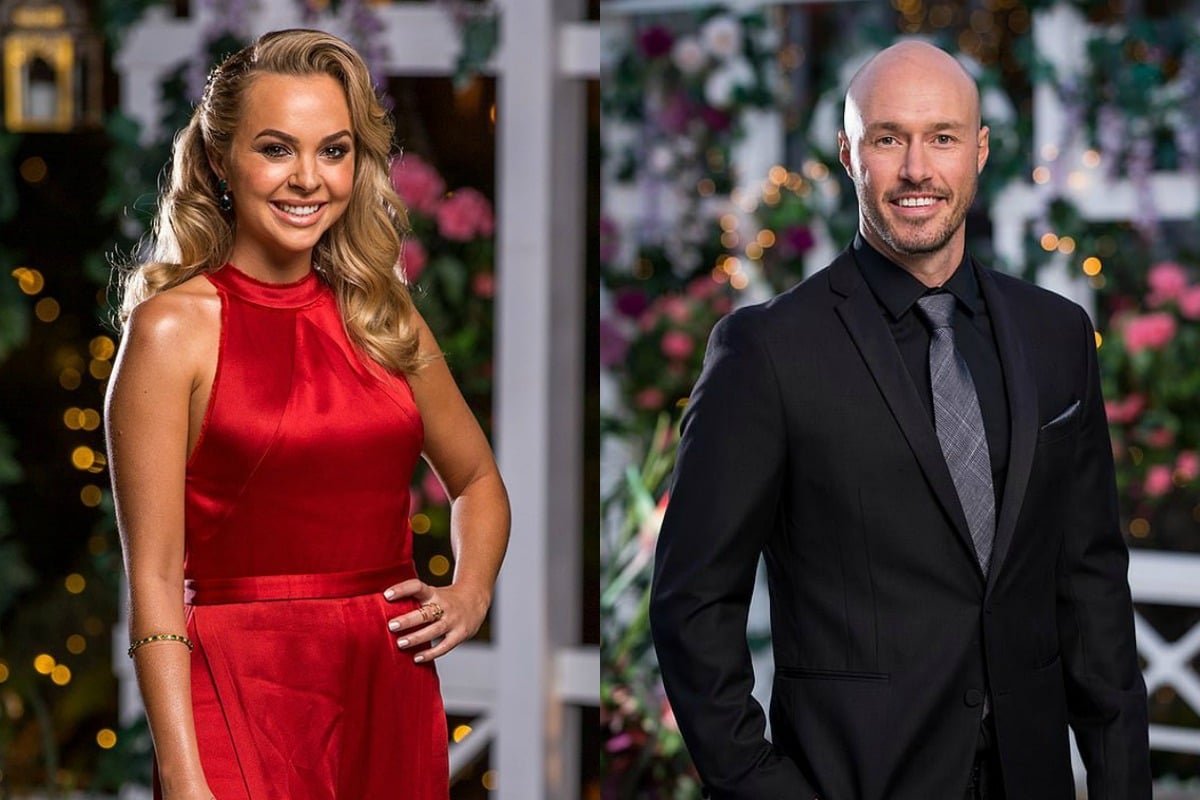 1. "I'm here for Angie." The Bachelorette's intruder Ryan Anderson admits he and Angie met before the show.
This week's Bachelorette intruder, Ryan Anderson, hasn't even entered the mansion yet but he already has an edge over the other contestants.
Not only is Ryan a dog lover (tick) from Queensland – the same state Angie grew up in (double tick), he already knew Angie before the show.
In an interview with TW Week, Ryan admitted that he previously bonded with Angie over their shared love of dogs and even thought about asking her out on a date.
"It started as common interest in the rescue-dog scene," Ryan told the publication.
"We followed each other on Instagram and there was some banter."
"I'm an ambassador for an assistance dog charity and they had their gala ball coming up. I planned to ask her to the ball, but in the interim, she announced that she was the new Bachelorette."
Determined to get a date, Ryan decided to follow Angie onto The Bachelorette.
"I let it be at first… but then I thought, 'I'm going to get that date regardless' and subsequently applied for the show."
Sorry Carlin, we're already convinced Ryan's a frontrunner.
For more on Ryan Anderson, read our earlier article here.
The Spill is Mamamia's daily entertainment podcast that catches you up on everything in entertainment and pop culture. It's snackable and perfect for your commute home. Post continues after podcast.
2. "It was pretty crazy." Jessica Mauboy has announced her engagement to long-time boyfriend Themeli Magripilis.
Yep, the 16-year-old girl we first met on 2006 Australian Idol is now engaged to her long-time boyfriend Themeli Magripilis.
Jessica confirmed the engagement earlier today when she was asked by paparazzi outside Sydney airport.
"It is very exciting. It was a big surprise, in fact, it was pretty crazy!"
"I didn't expect it at all… in the future, but not that soon," Jessica said.