A man assaulted by The Bachelorette's Blake Coleman in August 2015 has shared his story with Perth Now. 
Tristan Cooper told the publication he was attacked by the reality TV contestant during a night out and claims he is still yet to receive any compensation.
In recounting the events to the news outlet, 31-year-old Cooper said he and three friends got into an argument with Colman and five of his friends in Perth two years ago.
According to Mr Cooper, the altercation began after Colman's friends argued with Sam Barnett, the son of former WA premier Colin Barnett, whereby Cooper tried his best to diffuse the situation.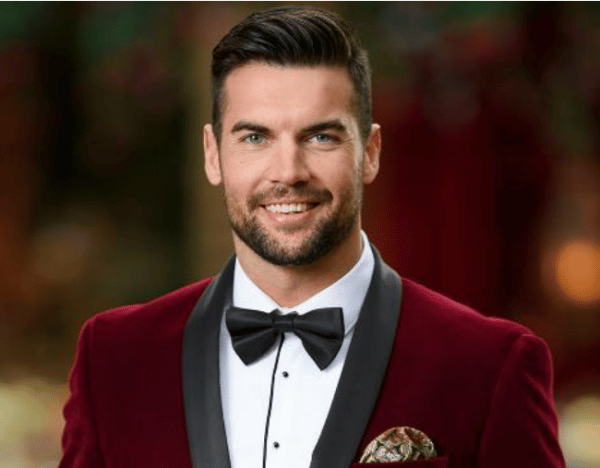 "I kept telling everyone to go their separate ways," he said, telling the paper the next thing he knew, he was lying in a pool of his own blood without feeling in his legs and arms.
"I was lying there looking up at this group of people staring down at me and I was thinking, 'Well, this is it'," he said.
Mr Cooper was rushed to hospital, and received four staples in his head.
After watching the CCTV footage of the altercation in the days later, Mr Cooper said Colman "just came running up and with all his body weight sort of grabbed me in the back of the head and threw [him] into the side of Hungry Jack's".
"He picked me up by my neck and threw me down and my head's whacked the corner of the window as I've gone down. I got knocked out and then I came to.
"When I went down he stepped over my lifeless body and then just proceeded to get in a fist fight with Sam."
Cooper claims Colman was only charged after Crime Stoppers released a photo of him, it took nearly two years for Colman to plead guilty and the compensation he was subsequently ordered to pay has not been received.
He said Colman's lawyer told the court he had been shortlisted for The Bachelorette and "wouldn't want this opportunity to be on the show to be hindered".
In a statement to Perth Now, a publicist for Channel 10 said Colman was "truly remorseful" and accepts "full responsibility".
On Thursday night, Colman was eliminated from the show in an exit many have deemed controversial, after he declared Sophie's reasoning for letting him go a "bullshit answer".
In an interview with Mamamia on Friday, Colman said there were "no hard feelings" after he left and the pair are "good friends now".
He also said after watching his elimination on television, he texted Sophie and said, "Sorry for being a dick on my exit," claiming Sophie replied back laughing.
Mamamia has reached out to Colman for comment regarding the 2015 incident.