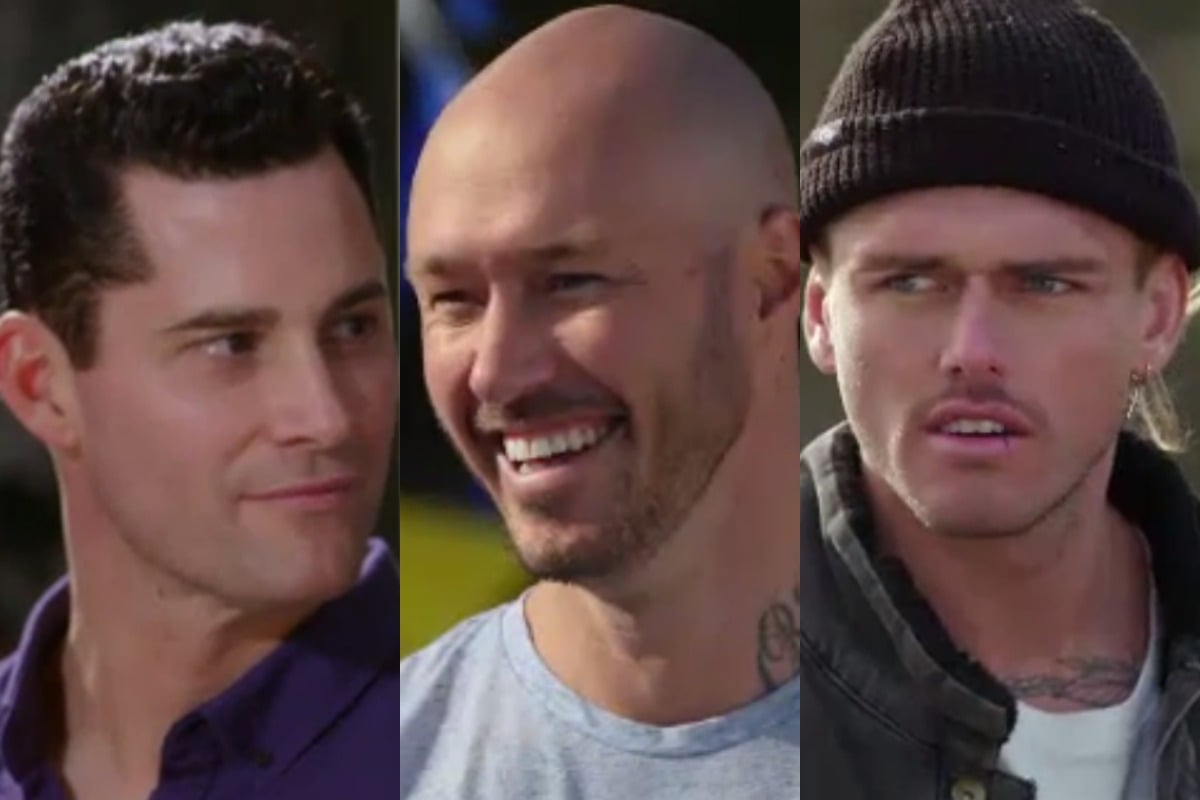 To catch up on all the Bachelorette Australia 2019 recaps and gossip, check out Mamamia's recaps and visit our Bachelorette hub page.
YES, WELL.
After watching a man named WAZZA chuck a tantrum in a chicken suit and another man dressed as a horse's arse make biting motions towards Angie's butt, we're not quite sure what to expect this week.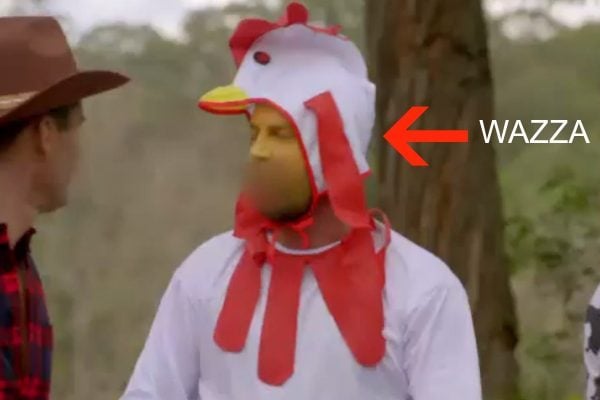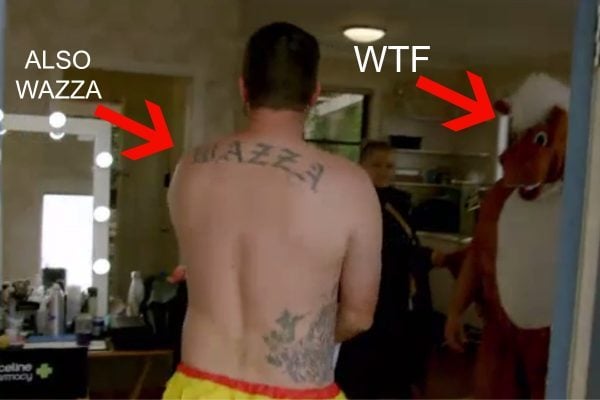 Hopefully it involves Osher dressing up in a bear costume and rubbing honey on the walls of the mansion while he sings "She wore apple bottom jeans, boots with the fur..."