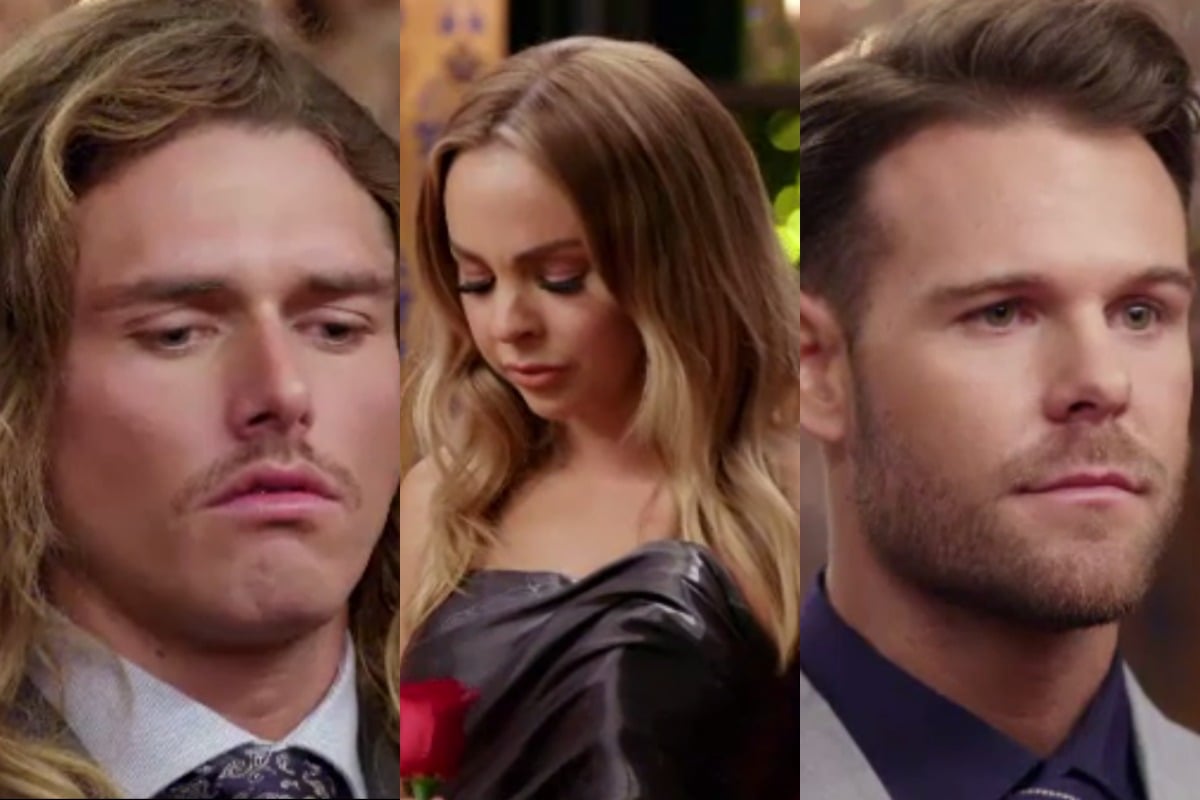 To catch up on all the Bachelorette Australia 2019 recaps and gossip, check out Mamamia's recaps and visit our Bachelorette hub page.
Ooooooooh it's hometown week.
That means some angry mums are going to do a yell and some disappointed dads are going to do a head shake.
We open on Angie having a beach think.
She's asking herself the big questions like why are Carlin's lips so thin/why does Osher whisper so much/is that… Jamie in the bushes?
First up, she meets Timm with two Ms in his hometown of Terrigal where he's doin' a lookout sing.
He takes her to a cafe and tells her about that time he got his best mate Jackson's mum's name tattooed on his bum. Classic Timm with two Ms. ¯\_(ツ)_/¯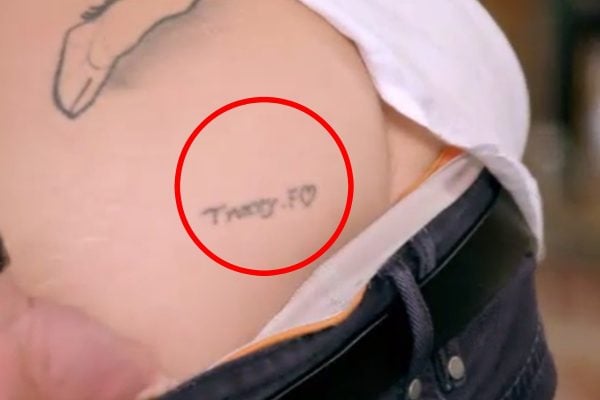 Next we meet Timm with two Ms' mum Sue, his dad, his brother and also... Jackson and Tracey, of course.