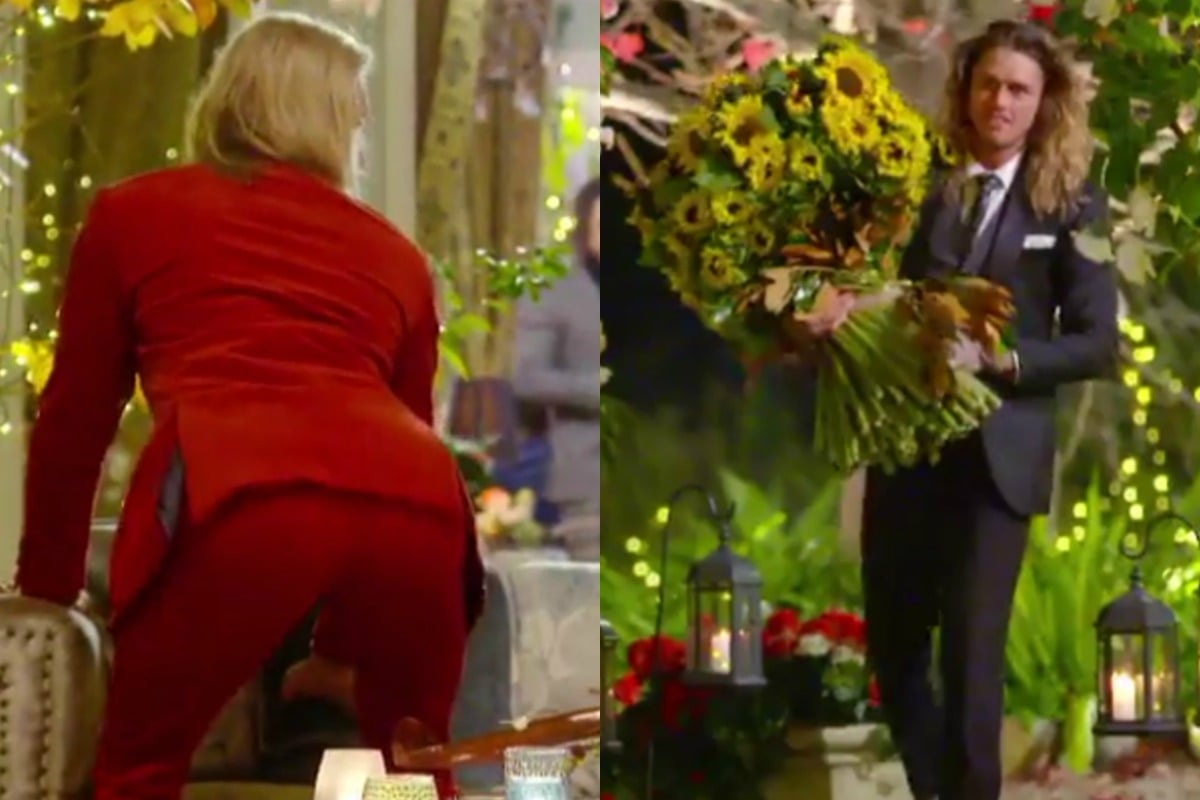 For the last two weeks, we've forgotten that reality TV is usually used to show good looking people trying to find Instagram followers and maybe also love ¯\_(ツ)_/¯ and instead enjoyed it being utilised to show a dancing and singing prawn.
It's been fun, but the Insta models are back and we must pay attention.
The 2019 season of The Bachelorette begins next week featuring ex-Goggleboxer Angie Kent and a few dozen men who've taken a break from the gym, their Instagrams and dog parks to spend time in the mansion.
Bachelor Ciarran, a.k.a Lucius Powers, gets his twerk on… because of course he does. Post continues below video.
Before today, the only man we'd had a glimpse of was… Angie's brother. Yep, Angie's younger brother Brad is going undercover in the mansion to sort out the lads from the future husbands.
So that's cool. But now we've been introduced to two of the real suitors and they're really something.
Apparently their names are Ciarran and Timm with two ms, which both seem made-up and unnecessary, so we hereby only refer to them by their descriptive names: Balayage Tarzan and Lucius Powers (when you see it…).
Both currently have their Instagram accounts on lock, but that's sure to change as they begin their journey towards teeth whitening endorsement deals and becoming online personal trainers.
Here's all the info we have so far: