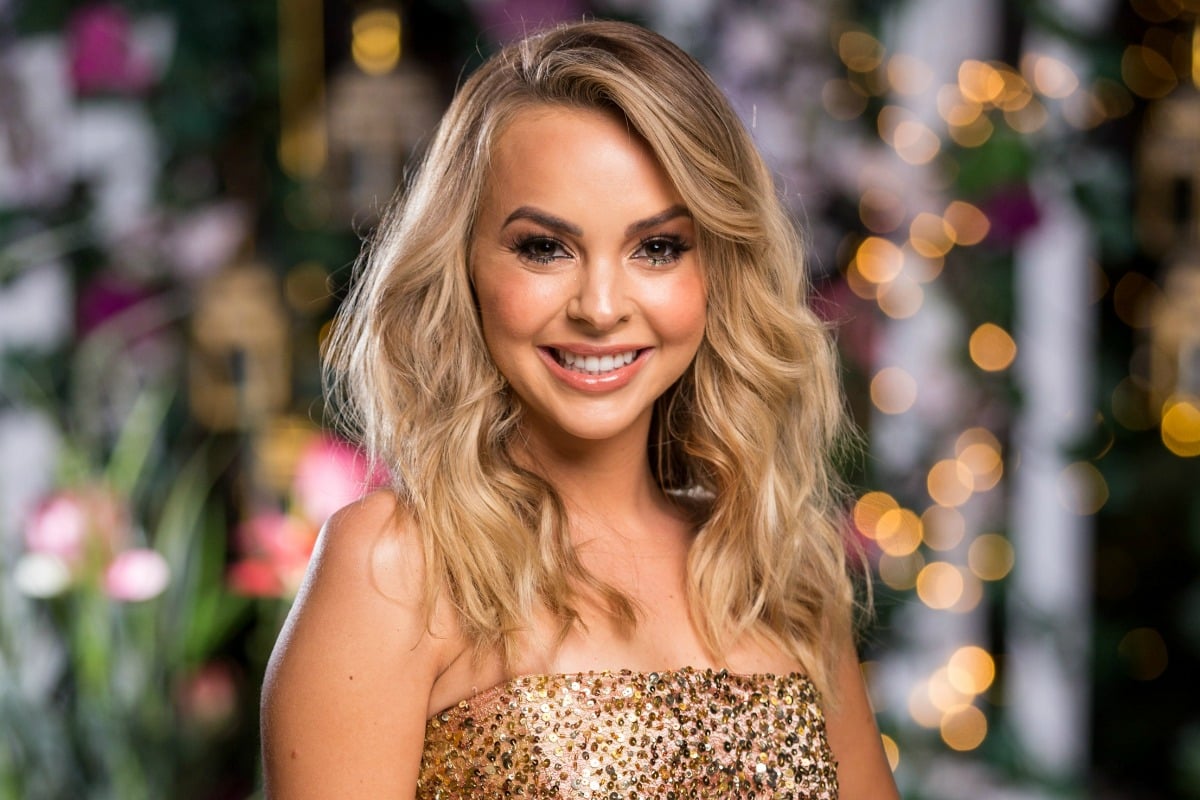 To catch up on all the Bachelorette Australia 2019 recaps and gossip, check out Mamamia's recaps and visit our Bachelorette hub page.
While doing the media rounds for The Bachelorette, Angie Kent has been repeating one particular line.
It has been purposefully vague and not concrete confirmation that she's still with the lucky man she chose at the end of filming.
Appearing on Mamamia's No Filter podcast, Angie repeated it to host Mia Freedman… but then she shared a little bit of extra info of how she and her chosen bachelor have been dealing with this awkward post-filming, pre-finale time.
Mamamia's super fan meets Angie Kent. Post continues below video.
Yes, they're still together.
Angie gave no hints about who the winner might be, but she did give some insight into how they've been navigating this totally bizarre experience.
They've been doing "lots of texting" and "lots of calling", but it's definitely still weird watching their story (and her journey's with other men) play out on screen, she said.
"It's one of those things that we both signed up for this knowing, but this doesn't mean that it's not hard," she explained.
"You can say that you'll be fine, but when you see it, it can be quite confronting. I'm such a good communicator and he's a great communicator that we talk about it… It's not normal life, but this is our life right now.
"I'm okay for him to get upset and he's okay for me to get upset. We've got a really good understanding with that luckily, otherwise it could make this a whole lot harder."
She said she and her man get to see each other in secret, but not often. She explained it as being in the second stage of a three-stage process.
Angie Kent speaks to Mia Freedman on No Filter. Post continues below audio.
"When you're filming it's just the Bachie world, you're constantly with a producer, you can't talk with them off camera unless someone's around… You're dating in front of cameramen and producers and all that, but it does become real because that's all you know. You're in the Bachie bubble.