It was unusual.
Did anyone else find that bathhouse scene on The Bachelorette a little… different?
If you missed the episode, allow us to set the scene.
Richie, Will, and Kayne won a game of dodgeball against "the jocks" Davey, Sasha, and Dave.
Watch a clip of the bathhouse. Post continues after video.
Their prize? To smear mud all over Sam Frost's bikini-clad body.
If you were in any doubt that The Bachelorette is doing something just a little bit different, have a look at this picture.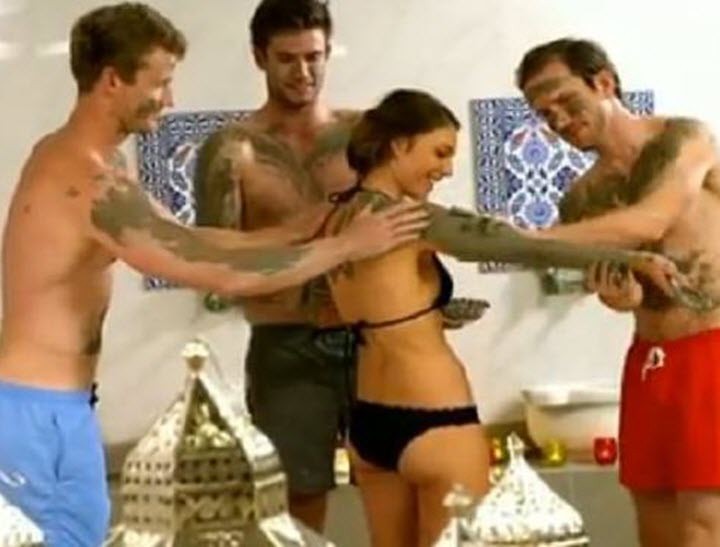 When was the last time you saw three men worshipping at the altar of woman? And one woman in particular?