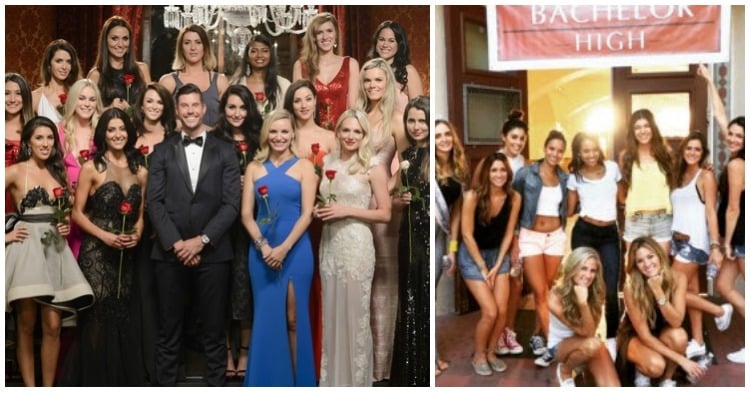 There are plenty of differences between the US and Australian versions of The Bachelor. We sew our women into their cocktail gowns, while the Yanks force the ladies to buy their own clothes.
One of the US Bachelorettes made a very bold first impression by giving Ben Higgins a Save The Date to their future wedding, while Heather chose to crack a beer with Sam Wood on the first night in the Australian mansion.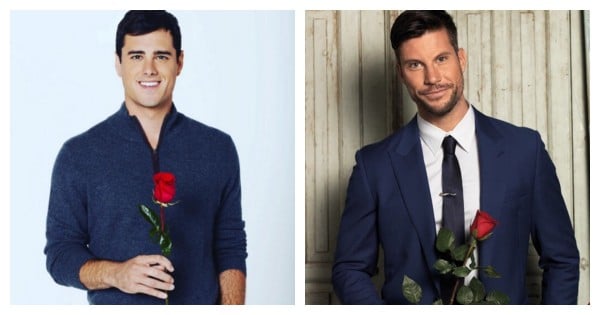 After twenty seasons and a truck load of roses, there are a lot of things the Americans are doing right when it comes to one of the world's most popular reality franchises.
And one of them is coming up this week. The penultimate episode of the season – the one that's snuck in between the Fantasy Suite episode and the one where Higgins gets down on bended knee – airs in the US this Monday and will later be shown on Nine. And it's all about giving the power back to the 26 women who have been sent home so far.
Watch: Who will Ben propose to in the series finale of The Bachelor? Post continues after video… 

The Women Tell All episode gives the former Bachelorettes the chance to confront the man who denied them a rose and the other contestants about what really went on during the show.
Can you imagine if we had that in Australia? Remember that time Emily was forced to defend her portrayal on the show solely via social media? Imagine what it would be like if we had given her a right of recourse.
After Ben Higgins told two women he loved them last week you would think the series finale would be one of the most exciting moments in the show's history.
But before we reach that final rose and the sparkly rock that follows it (Higgins has confirmed he is now engaged to either Lauren B or JoJo), all of his former jilted lovers will get their turn to talk.
Olivia Cardi -who was portrayed the villain of the season – claims she was "severely bullied" on the show and gets to fight it out with The Twins about the drama that punctuated the first half of the season.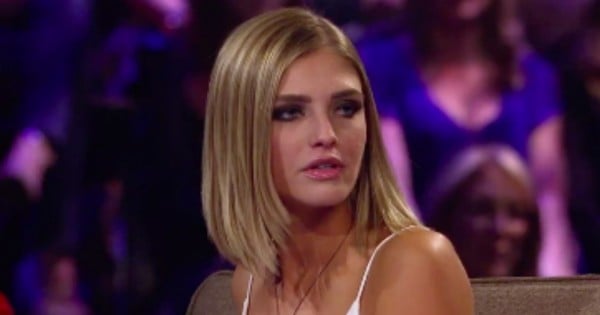 Single mum Amanda – who Olivia famously dubbed "teen mum" on the show – also gets a chance to call Caridi out.
And Caila, the only one of the final three contestants that didn't get an "I love you too" last week, gets to tell Ben his rejection seemed rehearsed.
When your shoved quickly into a waiting four wheel drive as soon as you've been dumped on television, it's only fair to give the woman a chance to ask why. We're ready when you are, Channel 10.
You can listen to Rosie Waterland speaking to a former Bachelor contestant on The Binge Podcast…