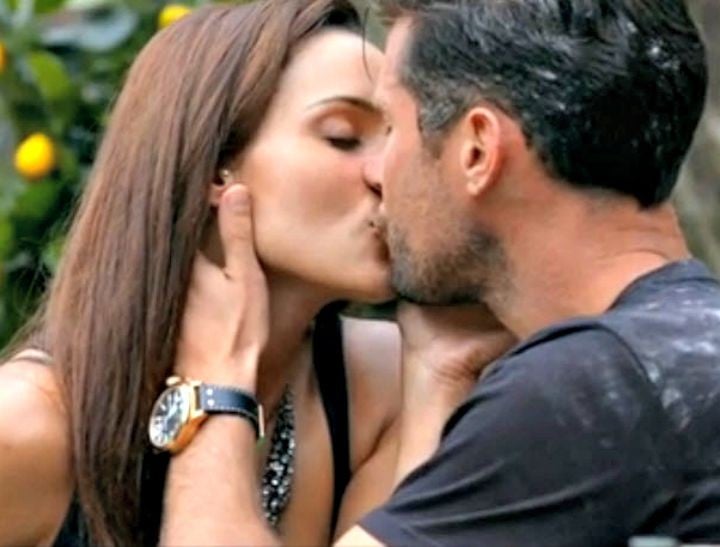 It was a racy week on The Bachelor.
Episodes seven and eight involved apple-bobbing (yes, you heard that right), bush-dancing, kart-racing and A SCANDALOUS KISS. As things heated up between Bachelor Sam and at least four of his girlfriends, the tension between all the girls continued to build.
Fortunately, they got to beat the crap out of each other with small motorised vehicles. Huzzah.
Here are the top Diamond Grade Moments from this week's The Bachelor: The cute, the charming, the cunning and the cringe-worthy.
1. Cute.
Bachelor Sam (dreamboat. Despite his televised infidelity, DREAMBOAT) is developing a pretty big crush on Snezana, as we saw this week. Snezana (sales rep from WA with a 10-year-old daughter) was singled out by Sam on the farmyard group date. Yes, that's right – a farmyard group date. During the apple-bobbing, bush-dancing 'fun', Sam stole Snezana away for a pretty cute moment, culminating in a scandalous kiss. Scandalous, why? Because while Sam and Snez were getting all kissy, his other six girlfriends were waiting for him in the barn. Whoops. Following that, he took her on a single date, with more kissy-wissiness, AND some hand-holding, AND some mushy words. Watch out, other girlfriends. The chemistry between Sam and Snez is palpable.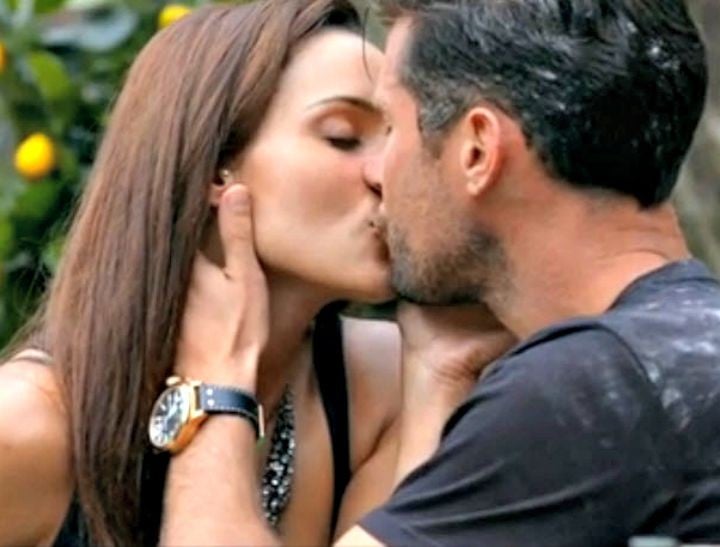 2. Charming.
Emily also scored a single date this week, the privilege of all privileges in the house. Emily got a full day with Sam all to herself, and to make matters more exciting, there was some partial NUDITY. Well, bathers. But still, they were able to check out each other's skins in a beach-y environment. Best of all, Emily got a treasure hunt, with clues and everything. Bachelor Sam (or a Channel Ten producer. Or a pirate) had even buried a fancy treasure chest under an X-mark, and when Emily dug down, pulled out the treasure chest and opened it… there was jewellery. FREE DIAMOND JEWELLERY. Emily scored a spectacular diamond bracelet to wear forevermore with her bikinis, which, in my opinion, was far superior to the boring old rose she also scored from Sam.