We've reached the end of The Bachelor season four, and there are just a few hours to go before Richie Strahan finally crowns his future queen on national television.
But we all basically know how this is going to turn out: Richie likes it and he's gonna put a ring on it.
READ ALL OF ROSIE'S BACHELOR RECAPS HERE.
While just whose "it" remains shrouded in mystery, one other thing we know is exactly what the ring looks like.
Channel 10 gave us a sneaky glimpse of it at the end of last night's episode and, to be totally honest, we still don't have a heap of feelings about it.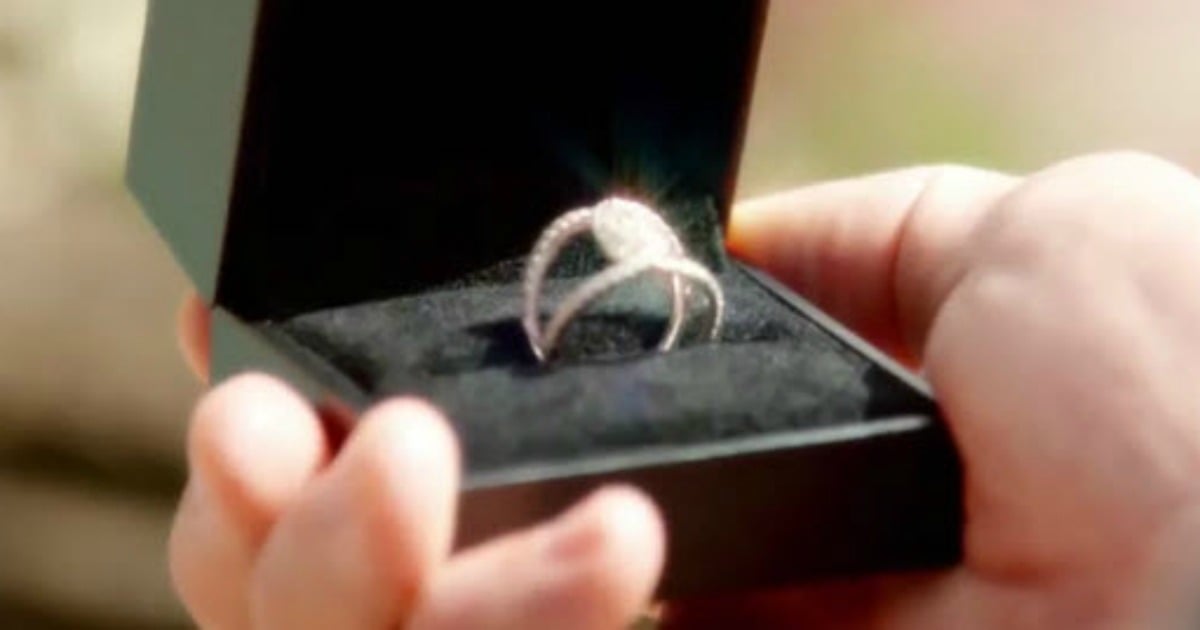 THOUGHTS? Source: Channel 10
It's definitely an improvement on last year's Cheezel-esque affair, but... well, let's just say there's some talk on social media and it's not all positive:
I guess we'll just wait and see what the winner thinks.
What do you reckon though: does it scream Nikki, or is it all Alex?
If you missed it, you can here last year's runner-up Lana tell all on the latest episode of Bach Chat here: