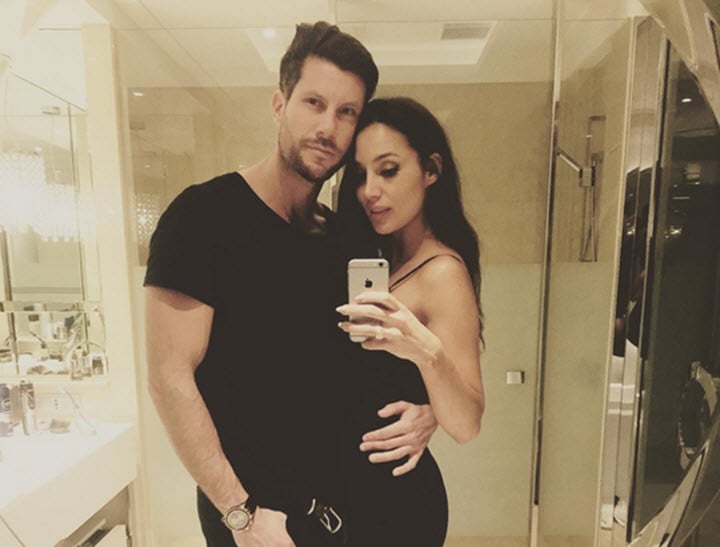 A little bit cute and a little bit sickening.
We get it, you're in love. Enough already.
In case you missed it, Sam Wood and Snezana Markoski from The Bachelor ended up together and are very much in love.
Realistically, you probably haven't missed it, as now that they're able to "go public" with their love, they are taking every opportunity to do so.
Every. Opportunity.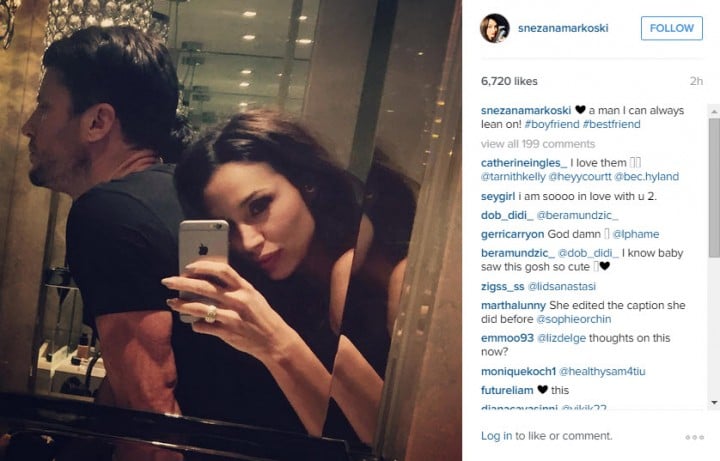 Their social media pages are littered with pictures of each other with hashtags such as #beautifulinsideandout and #crazyinlove and in every interview they are constantly talking about how much they love each other.
And it's cute. Don't get me wrong. Yay love and all that.
But like all new couples who are in the bubble of happy loved-up ignorance, they have started to cross over into dangerous territory.
Territory that I can only refer to as Excessive Use of Public Displays of Affection (EUPDA).
It's a common phenomenon that we're all familiar with, and Sam and Snez aren't the only ones to fall victim to it.
So much love. (Post continues after gallery)
Romantic oversharers Sam and Snez.