If there's one thing you can count on during The Bachelor cocktail parties and the rose ceremonies that follow, it's that there will be tears.
But it's got less to do with Richie and broken hearts than you'd think.
Following her elimination on Wednesday night, Noni Janur has shared the off-screen action that causes the real drama of the show – and it's all to do with their clothes.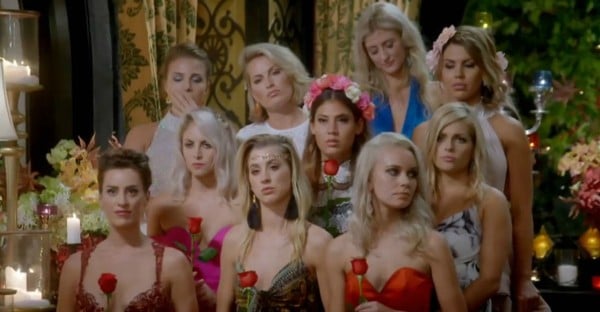 Image: Channel 10/Screenshot
"You want to feel amazing and if you have your hair, makeup and dress and you love everything it makes you feel super confident and that's what you need," she told Vogue.
"There were a few cocktail parties that I didn't like [what I was wearing]. There were tears before you had to walk out to the cocktail party. If you don't feel confident then it kind of puts a downer on your whole night."
According to the magazine, the 25 year old felt "uncomfortable in comparison to some of the other girls, due in part to the limited selection of dress sizes available to her."
Unfortunately, this is no accident.