We already know what happens to the girls when they are…ahem…evicted from the lavish Bachelor mansion.
But when you're a 'survivor' who has been lucky enough to be gifted a red rose, what's next?
You've been standing around for hours filming the dramatic finale of each episode, but when you've shed tears for your departed friends, where do you go?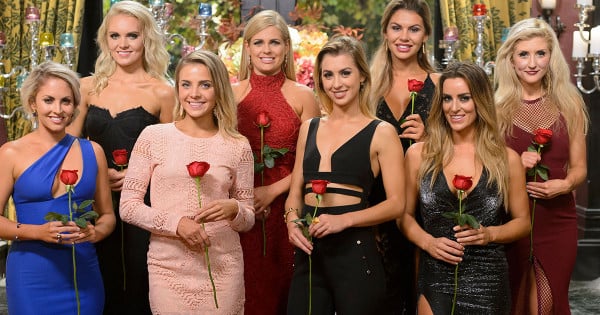 Luckily, this week on Bach Chat, this year's songbird Eliza St. John joined us to shed a little light on the mysterious post-rose ceremony rituals that go on behind closed doors.
(Hint: if you thought Richie was keen to party on, walking back in with a bottle of champas and singing 'Thank God those girls are gone!", you're very, very wrong.)
"It's quite an emotional time to be eliminated...if you stay, you back inside and you just feel exhausted emotionally," she says.