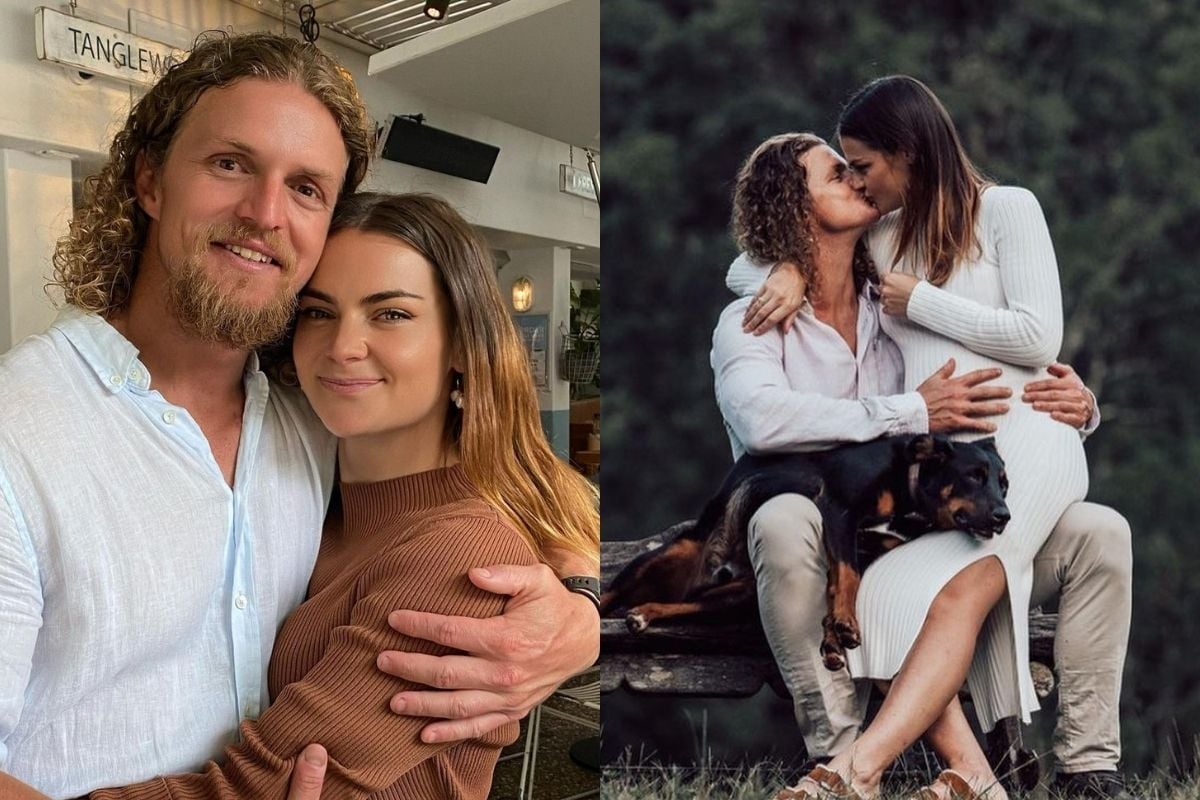 Former Bachelor Nick Cummins, otherwise known as the "Honey Badger", and his girlfriend Alexandra George have announced they are having a baby.
The couple shared the news via Instagram, posting a snap from a pregnancy shoot, with Nick captioning the post: "My darling and I look forward lovingly to the arrival of our little badger cub."
CUTE.
Alexandra also shared the pregnancy photo, alongside a snap of an ultrasound. 
She wrote, "We decided to create a little hybrid!! Can't wait to share this next chapter with the love of my life 😍 welcoming our little badger cub into this world shortly."
The couple have reportedly been dating since 2020, going public with their relationship in early 2021.
ICYMI, Nick has been regarded as one of the most contentious of Bachelors, becoming the first Bachelor in Australia's history to not choose a winner.
He left audiences rattled and confused when he flew his final two – Brittany Hockley and Sophie Tieman – over to New Caledonia, before dumping them both.
"Right now, I can't give 100 per cent to you. My head is very clouded. Right now, I'm a little bit lost," he told Brittany at the floral altar, soon delivering a similar message to Sophie.