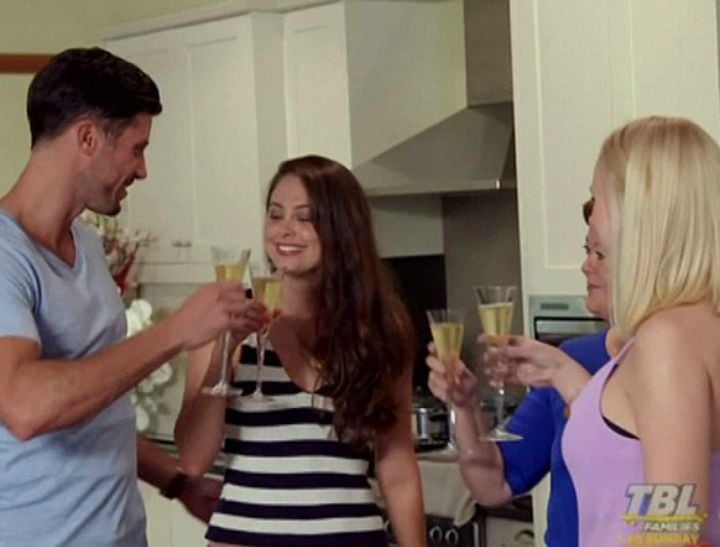 The Bachelor host Osher Gunsberg's hair may have developed a cult following, but it was Lana Jeavons-Fellows who really stole the crown last season.
Lana's mermaid hair has more shine than our forehead on a 37 degree day. While you'd think it would take half a dozen products and a stylist to achieve that just-left-the-salon look but turns it out Jeavons-Fellows routine is a lot more low-maintenance than you think.
In fact, it couldn't be simpler – or cheaper.
The face of the latest Brands Exclusive campaign has three hair tips she swears by.
1.Less is more.
This will make anyone who's a bit lazy with their haircare routine fist pump.
"My rule is less is more. Don't wash it every day, that's training your hair to get oily. I wash my hair only once or twice a week. And don't over-style it," she told Mamamia exclusively.