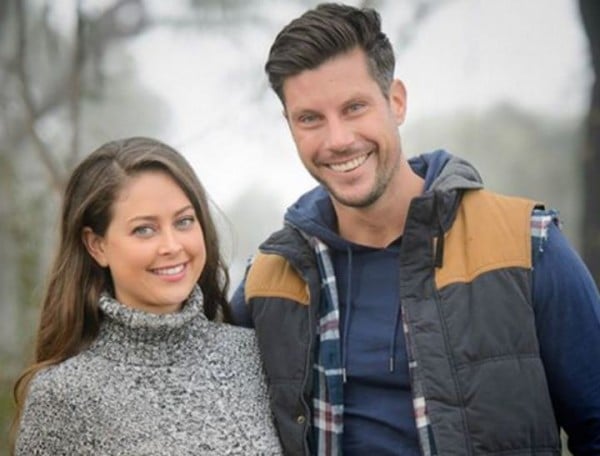 The Bachelor's date-crasher Lana Jeavons-Fellows caused a spin when she entered the Bachelor mansion and she's just done the same on Instagram.
The bachelorette posted a photo of her and a friend enjoying a cocktail (complete with a rose, of course) at popular Surry Hills bar, The Winery, on Friday night.
The photo certainly got everyone talking, but it wasn't the rose that got people speculating. Rather, the mysterious new rock on her finger which many guessed was an engagement ring.
Yet some commenters were quick to point out that the ring was on her right hand and not her ring finger. However others suggested Lana's choice of finger may have simply been a cover up. One commenter wrote, "It's definitely an engagement ring" and believed Lana "put the ring on another finger" to try to keep the winner a secret.
Read More: The behind the scenes rule The Bachelor producers don't want you to know about.
As far as Bachie rumours go. this one isn't too far fetched. Many believe Lana is now poised to win the series after the shock exit of fan favourite, Heather Maltman, last week.
The trailer for this week's finale, which will be aired over Wednesday and Thursday night, also alludes to the possibility that the series might end with Sam Wood getting down on one knee.