Today was a special day in the Mamamia office.
The sun was shining, anticipation for tonight's episode of The Bachelor was building, and one of our colleagues inexplicably has a drawer full of lollies.
BUT! That wasn't all.
You guys, we had a very important visitor. Keira.
Yes, THE Keira.
…Maybe we went a little crazy when she arrived.
Maybe we hounded her. Maybe we insisted on selfies. Individually. For ALL of us.
As we huddled around her, star-struck, Mia double-checked the spelling of her name. Is it Kiera, or Keira?
Her response was gold: "i before e, except when it's Keira."
Read more: The best moments of Keira on Have You Been Paying Attention.
BOOM. She was everything we wanted her to be and so much more.
She also jokingly expressed her frustration that when she googles herself, another famous Keira — Knightly, that is — comes up instead of her.
Eugh, go away Keira Knightly. We're keen on THE Keira, who gave us moments like this: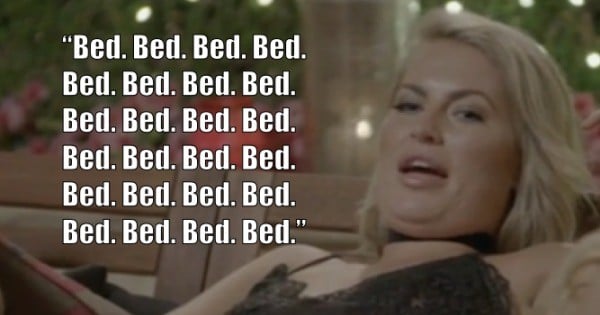 And this.