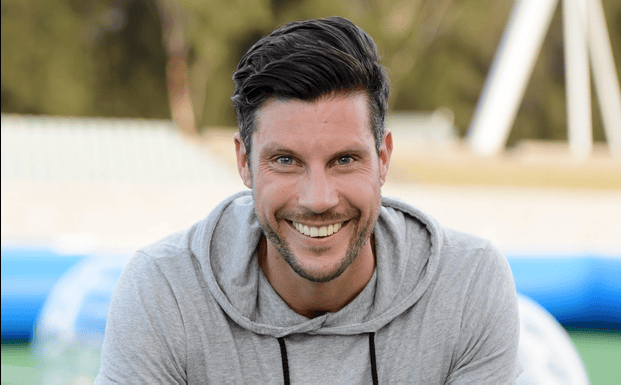 UPDATE:
The Bachelor Sam has responded to the community backlash that he has felt since he ousted Heather on the show last night.
Sam told News Ltd that he feels like he didn't do anything wrong: "I followed my heart the whole way through and the decisions I've made were absolutely the right decisions. My decision (to send Heather home) was one of those occasions where it was really a no win for anyone, but it had to be done."
He said he hasn't had any contact with Heather since she went home from the show and that watching last night's show was awkward for him:
"It was hard at the time, then reliving it last night was just horrible," said Wood.
"I understand that so many people have fallen in love with Heather because she's such an incredible girl, so it wasn't a terribly popular decision."
Sam said he'd like to catch up with Heather at some stage to see how she is, but he wouldn't do anything to jeopardise his relationship with the woman he ultimately chose (implying that they are still together – but, we've heard that before…).
Previously Mamamia wrote…
Last night's episode of The Bachelor was totally SHOCKING.
After a season of manufactured DRAMAH that never quite reached the levels of histrionics the producers were hoping for, last night actually delivered.
Heather Maltman, the girl who received a white rose on her very first night, the one who everyone was backing to win the rights to Sam Wood's mind and penis, didn't get a rose.
She was cruelly usurped in Wood's affections by one of the "intruders", Lana, and she was never able to recover her place as his number-one girl.
She told The Daily Telegraph that she felt deeply for Wood and has been having difficulty getting over the split.
"It's been one of the hardest things I've had to do during a break-up — to go along with the idea that he picked me," she said.
"Everyone thought he picked me. It's a relief to finally be honest and say, 'He actually broke my heart'."
We feel for you, girl.
"I promised myself that I would only say the words, 'I love you', if it was just the two of us left.
"I feel very uncomfortable now talking about how much I really felt for him. I hope that it's obvious without saying it out loud."