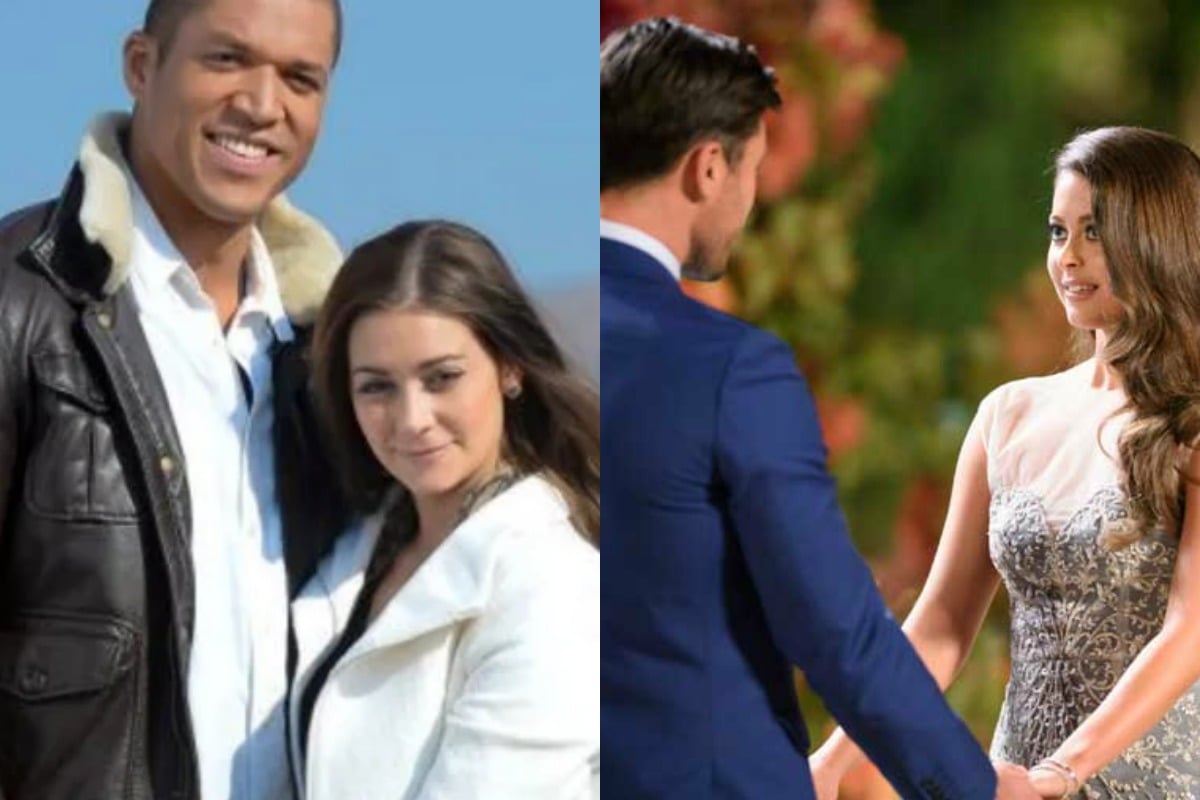 To catch up on all the Bachelorette Australia 2019 recaps and gossip, check out Mamamia's recaps and visit our Bachelorette hub page.
An exotic location, a fancy ball gown and lots of pacing back and forth. It can only mean one thing: The Bachelorette finale.
On Thursday night, we'll watch bachelorette Angie Kent make her choice between her final two Carlin and Timm, deciding which of the men she wants to have marriage and babies with within precisely two to five years, thank you very much.
There's (allegedly) no Honey Badger repeat this year, so as we watch former Gogglebox star Angie break the heart of one man (please don't be Timm) and tell the other she loves him… well, there's cameramen running around, producers giving orders and lots and lots of waiting around.
Watch the promo for tonight's Bachelorette finale below. Post continues after video.
Who has Angie fallen in love with? Find out 7:30 tonight on 10. #BacheloretteAU pic.twitter.com/N3ZHAp4uIn

— #BacheloretteAU (@BacheloretteAU) November 13, 2019
You see, filming The Bachelorette finale is no easy feat. It'd probably be a bit easier if they didn't insist on whisking the final two away to an unnecessary corner of the world, but alas Osher must need to use up the budget he did not get to spend on bizarre games.
Speaking to The Quicky, season two runner up Lisa Hyde, who filmed The Bachelor finale in South Africa, said the location brought some added challenges to filming.
"Waking up on that final morning, I actually had an allergic reaction. I had swollen eyes so they had to postpone to another two days. It wasn't really good at all, because you'd do anything for love but I really didn't want to be on TV with big swollen eyes," she said.