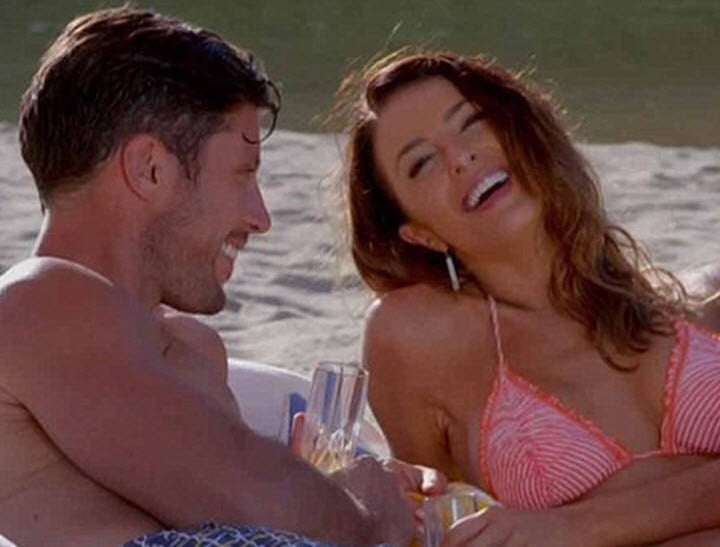 "Oh well, this is my character for this season 'villain, boring, princess, high maintenance'."
A contestant on a reality show has been surprised to learn that the hours of footage she filmed was whittled down to a boring two minutes of action.
Emily Simms, a 32-year-old bachelorette competing for The Bachelor Sam Wood's heart/body, received a one-on-one date with Sam that aired in last night's episode.
Speaking of last night's episode, you can read Rosie's Recap here.
On the date they did things most second dates consist of – stripping down to your swimwear, going paddle-boarding, touching legs as they sat on the sand and talking about marriage and babies.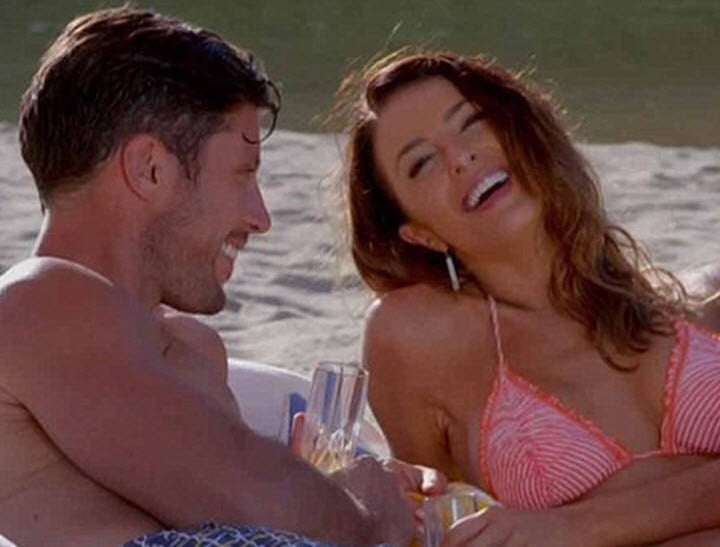 But, Emily says, her date was heavily edited. We didn't see the physical connection she had with Sam. We didn't see the comical moment she smacked him in the head with a paddle. We didn't see them pash so much that her Grandma would be shocked.
Nope.
In a post on Instagram, the 32-year-old beauty therapist felt the need to fill in the blanks of her date with Sam, which was "literally amazing".
"So this date was literally amazing. So sorry you guys didn't really get to see it!

As soon as I mastered the paddle boarding (needed to fall off first!!), we both ended up standing on one board, Sam kissed me, we both fell off the board, I clocked him on the head with my paddle as we fell, hilarious.

We then continued kissing in the water, so much so that I was freaking out that my parents, grandma etc would see it! (Kind of glad that wasn't aired! Haha!).

We then went to the next clue where we had coconuts to drink, and then walked over to where 'X marks the spot'. We then went and played Frisbee in the water, kissed some more, then back to the picnic rug for champagne, where we chatted for ages. Was so lovely.

Very surprised that me coming back from my single date and talking to the girls wasn't aired either… Oh well, this is my character for this season "villain, boring, princess, high maintenance". Really making me laugh now.

This was such a good date, can't believe it wasn't shown! Especially me knocking Sam on the head with the paddle! So funny! That would have been good television! Even I was bored watching that… #ohwell #realitytv #hilarious"
This is the second time Emily has spoken out about the insane editing process she's been subjected to.
After being portrayed, in her words, as a "bitch", she wrote a rant on Instagram about how upset she was by the way she's being viewed by audiences.
"I have been in tears tonight, not because of the nasty things social media trolls are saying (I wonder if any of you would be brave enough to say it to my face?), but because I am a very sensitive, kind and loving person," she wrote.