Generally speaking, Wednesday night's premiere of The Bachelor was.. confusing.
But there was one thing in particular that especially piqued our interest, mainly because producers made a genuine effort to conceal it from us. Which of course, only made us want to know MORE.
READ: The Twins recap The Bachelor episode 1: "I don't want any drama, but that dress is putrid."
If we may speak candidly, I think we can all agree none of us ever really remember much about the first two Bachelorettes to get the boot.
But Stacey's mysterious blurry sash has kept us wondering hours after she was fatefully escorted back to reality in a limo.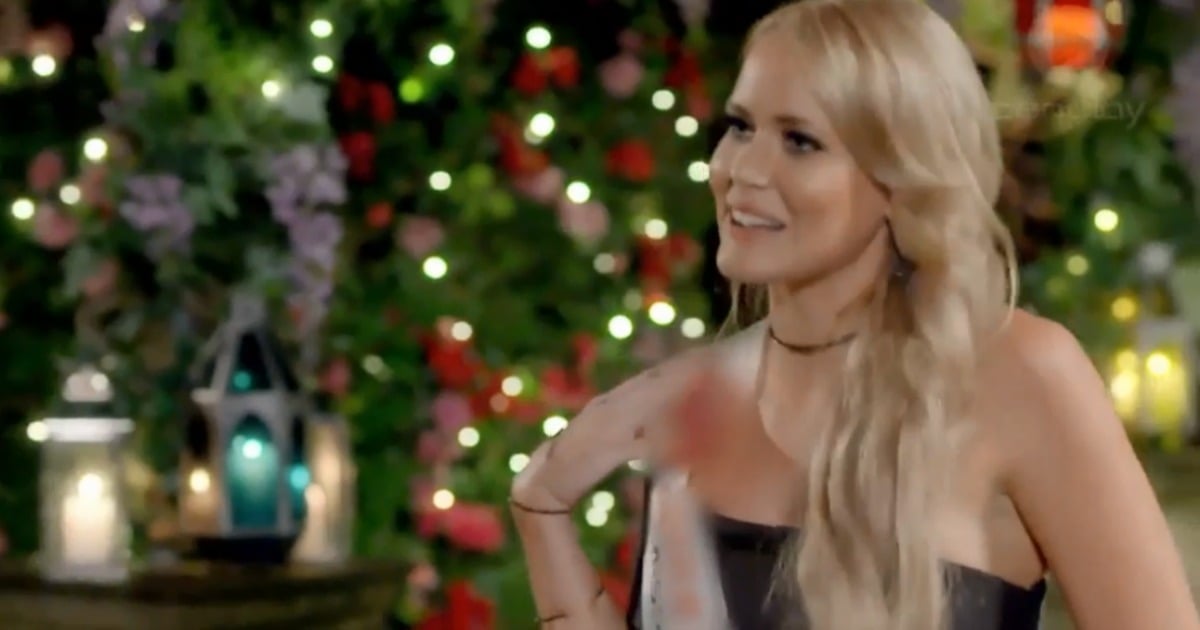 So we did what we do here at Mamamia, and deep dived to get to the bottom of this extremely important and not at all trivial matter.
Just as the 26-year-old from Queensland said herself, the sash in question reads 'Miss V8 Supercars, Miss Personality 2015'...
... Which one can see it right here on this lovely promo image of Stacey on Ten's website.