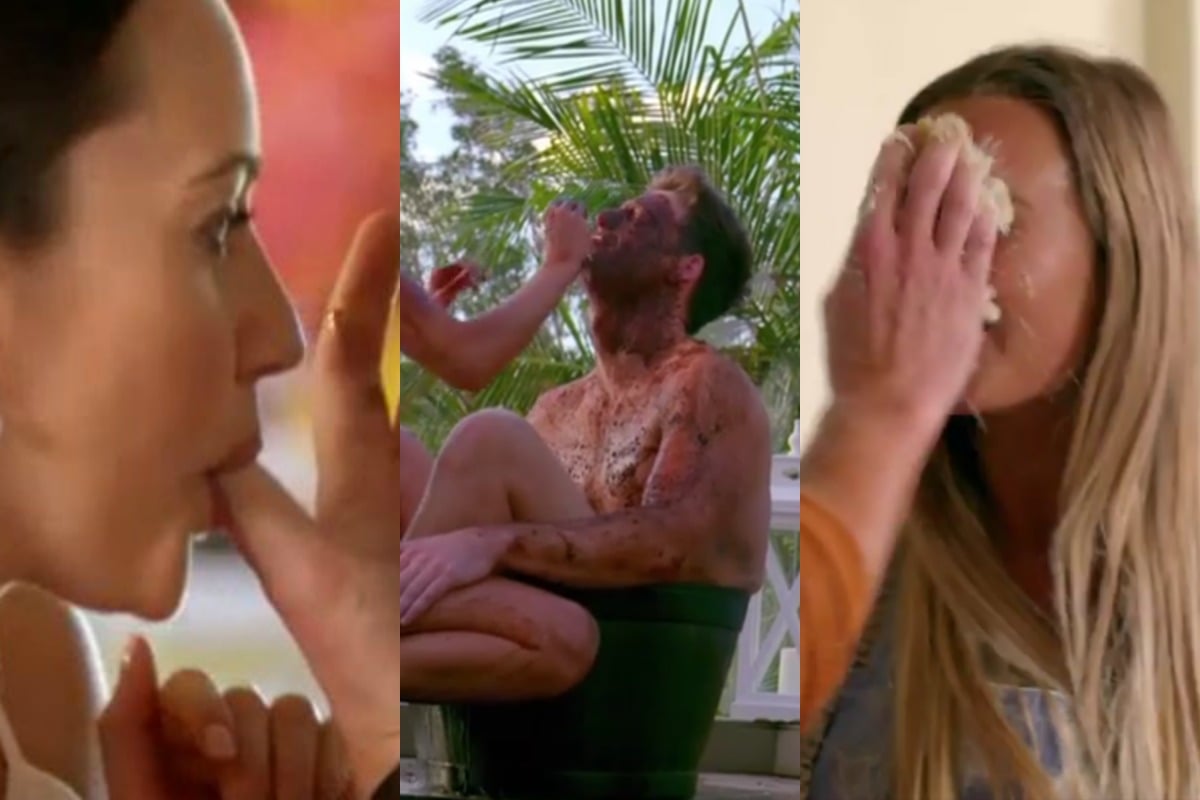 To catch up on all the Bachelor Australia 2019 recaps and gossip, check out Mamamia's recaps and visit our Bachelor hub page. Sign up to our "Mamamia Celebrity" newsletter for daily updates straight into your inbox, and join the conversation in our 'Bach Lols' Facebook group. We've got you covered. 
We need to talk about the fact that the dates on this season of The Bachelor are… wack.
Bachelor Matt, you seems lovely, and you look great in glasses, but mate, please tell us the complete disregard for food safety guidelines and insistence on having very small baths are not 100 per cent down to you.
We ask Matt Agnew very important questions. Post continues below video.
There's been a serious lack of helicopters, spa pools and unnecessary games created by Osher and instead we've had to watch all of our favourite foods be destroyed and Matt say "sexual chemistry" approximately 12,000 times.
It's been a weird season. So weird, in fact, we decided a definitive ranking of just how weird most of the dates have been was in order:
8. Nobody wants your foot juice.
On Abbie's first single date, Matt explained that they're going to "juice" citrus fruit with their feet and sir… no. No one should ever get their feet out in public/talk about their feet in public/mention they have feet in passing.
After they do some unnecessary fruit juicin' Matt suggests that Abbie tastes the… "foot juice" and she… she… leans in.