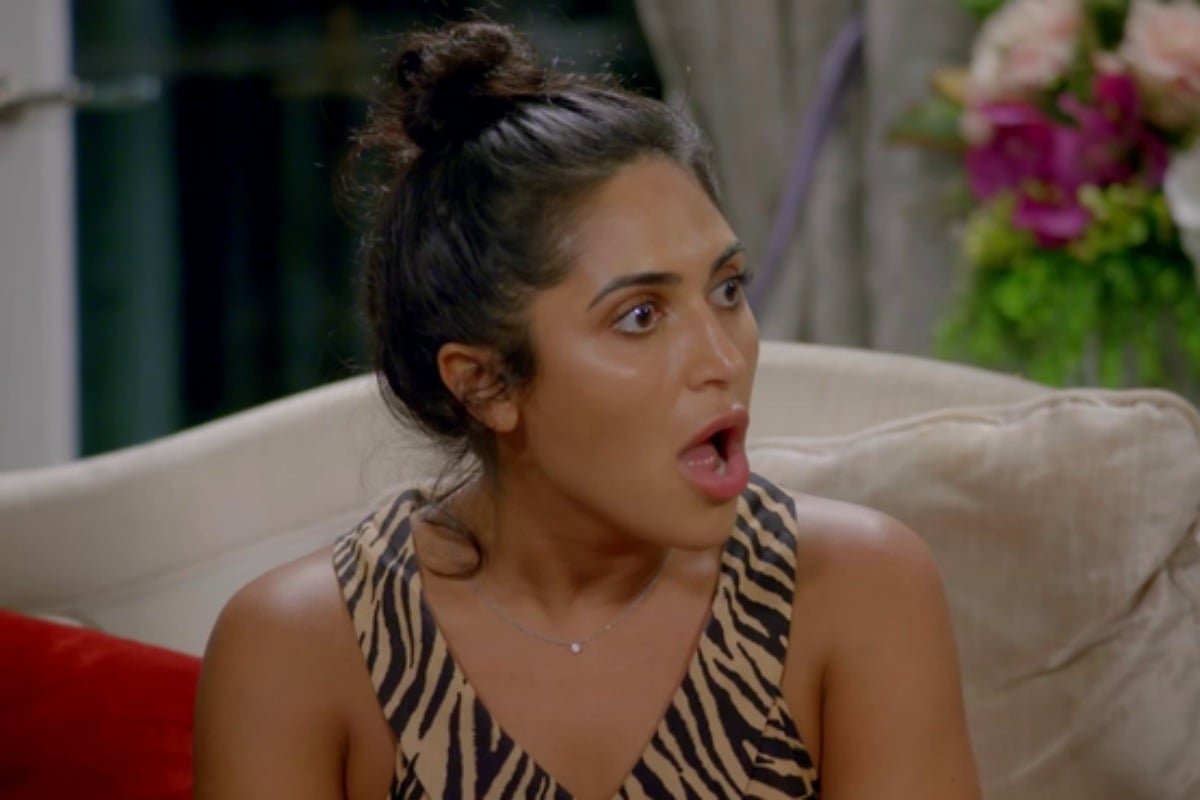 1. Oh. Apparently there was a ghost named Colin who haunted the Bachelor contestants.
We're in the final week of The Bachelor, and some very important Bachie news has just dropped.
Apparently The Bachelor mansion is haunted, and no it's not the spirit of past Bachelor contestants hanging around for a rose.
Nope, it's a ghost named… Colin.
Helena Sauzier, one of the final three contestants, told NW Magazine, "I shared a room with Chelsie and our ghost Colin too. He also caused us a few sleepless nights in the mansion."
Despite his scary name, Helena insists Colin was a welcome guest, and he even ended up helping the two girls.
"Chelsie and I told the other girls our room in the mansion was haunted by Colin the ghost so they wouldn't move in with us," she told the magazine.
"They were actually scared of him, but he was a friendly ghost!"
 

View this post on Instagram

 
But contestant Rachael Arahill claims the ghost might not be so innocent.
According to the Daily Mail, Rachel joked that Colin was stealing the girl's tops and that's the reason why they were posting topless selfies around the mansion.
Spooky stuff.
The Spill is Mamamia's daily entertainment podcast that catches you up on everything in entertainment and pop culture.
2. We just discovered Adam from Gogglebox is Josh from The Block's younger brother and woah.
Adam Densten revealed on Gogglebox this week that he is not the only reality TV star in his family and it all makes sense now.
Adam's friend and co-star Symon exclaimed: "That's your bro," as the two watched The Block in Gogglebox's most recent episode.