Having your heart broken is one thing, but having it broken on national television — and to have your grief a water-cooler talking point for the next week or so — is in a realm of its own.
This is the scenario Nikki Gogan finds herself in now.
Need to talk about what just happened? Listen to Bach Chat here
In the leadup to tonight's finale, Nikki spoke to Mamamia about how it felt to be taken all the way to the final two, only to realise she wasn't to be the girl standing at the end.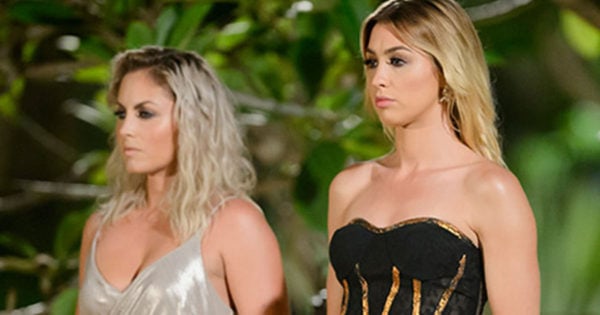 Though the finale was heartbreaking,would she still would she have preferred to have been sent home earlier to ease the heartbreak just a little bit?
"I would want to be as far as I possibly could [in the competition], even if that meant I was runner up," she told Mamamia.
Though she spent months in the competition pouring her heart into the dates, and her love into Richie, Nikki said she would not change a thing, nor would she wish it ended sooner.
"I think with Sam [Frost] coming out later after her season and saying that Richie was the real second choice... I'm sure Richie would have preferred to be chosen second and to have been able to be in a position to just try and handle that," she explained.